My apologies for my month-long absence from RosaryMeds. Of all months, I should be cranking out the most content in October, the month that we celebrate Mary, Queen of the Rosary. But between family, school, work, and activities, I just couldn't find the time or energy to write. But I continued to pray the Rosary and ask our Mother Mary for her intercession in all matters, big and small and global and personal. I hope you did the same.
Seeking Hope in a Troubled World
I understand that there isn't a ton of good news out there right now. Many of us are worried about the multiple wars, growing antisemitism (which leads to growing anti-religion), and some of the concerning actions and statements coming from the Vatican. We should continue praying, especially the Second Glorious Mystery, Jesus' Ascension. The fruit of this mystery is hope. We must remember that we are a people of hope who know that God's plan reigns supreme even when everything appears to be falling apart.
I have a hodge-podge of stories that all center around conversion and the importance of prayer. They demonstrate the comfort that one receives when one chooses to listen to God instead of the world. These are stories of hope because they show God has the ability to change the hearts of those who seem the most distant from him.
Atheist Turns to Christianity
Ayaan Hirsi Ali recently converted from atheism to Christianity. She is a well-known critic of Islam to the point where she has a fatwa against her (she needs a full-time security detail for protection). Her Muslim upbringing left her so emotionally and spiritually scarred that she initially took the stance that all organized religion is bad and that God cannot exist. However, she now embraces Christianity. Here are her thoughts why:
"Atheism failed to answer a simple question: What is the meaning and purpose of life?" she said, arguing that "the void left by the retreat of the church" in the modern world "has merely been filled by a jumble of irrational quasi-religious dogma." Hirsi Ali said in the essay that there is "no need to look for some new-age concoction of medication and mindfulness" to address these present crises: "Christianity has it all."
I think she says it best when she uses the word void. There are so many people who have stopped practicing their faith creating a void in their life. They may try to fill it with activities, work, leisure, and family. Or they take up some political cause. But that is like trying to fill a round hole with a square peg. The only way to truly fill the void created when we stop practicing our faith is to start practicing it once again. There are not enough YouTube videos or community events to fill the void created by abandoning the sacraments of the Church.
Outspoken atheist Ayaan Hirsi Ali says she is now a Christian | Catholic News Agency
Father Baptizes His Dying Baby
The next story is the tragic events around baby Indi Gregory, a UK baby that was taken off life support against her parents' wishes even after the Vatican granted her citizenship so she could receive care in Rome. But the moving part of these events is that Indi's parents, neither of whom are baptized, baptized Indi before her death. Her father, Dean Gregory, said he wanted Indi to go to Heaven if she died. He is now in the process of being baptized as well.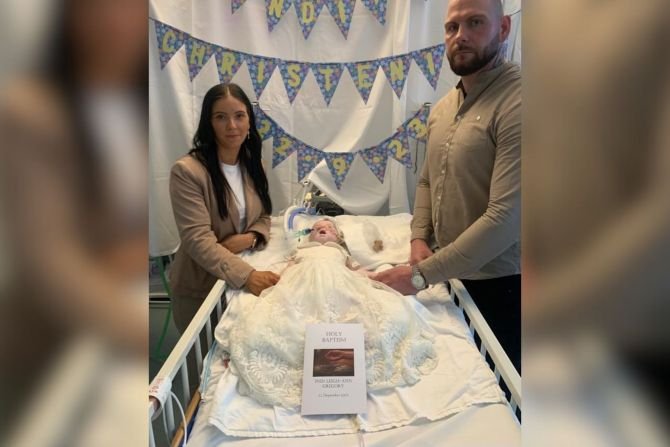 As tragic as this story is, it serves as a wake-up call for all of us. Dean Gregory said that his experience with the British court system and NHS exposed the evil that exists all around us. He desired protection from that evil both for himself and Indi. We too, should realize that evil exists in many forms. Just read Father Spitzer's books that I reviewed. But rest assured, by practicing the Catholic faith and receiving the sacraments, we have all the protection we need from any evil we may encounter in this life.
Baby Indi Gregory's father says he chose baptism for her after feeling 'dragged to hell' | Catholic News Agency
Knowledge of Church Teachings Tied to Mass Attendance
A national survey found that 90% of Catholics who attend Mass weekly believe in the Real Presence of Jesus in the Eucharist. And while that seems great, we must realize that only 17% of the respondents attend weekly Mass. The majority of Catholics surveyed (51%) believe that the Eucharist is only symbolic of Jesus' actions at the Last Supper.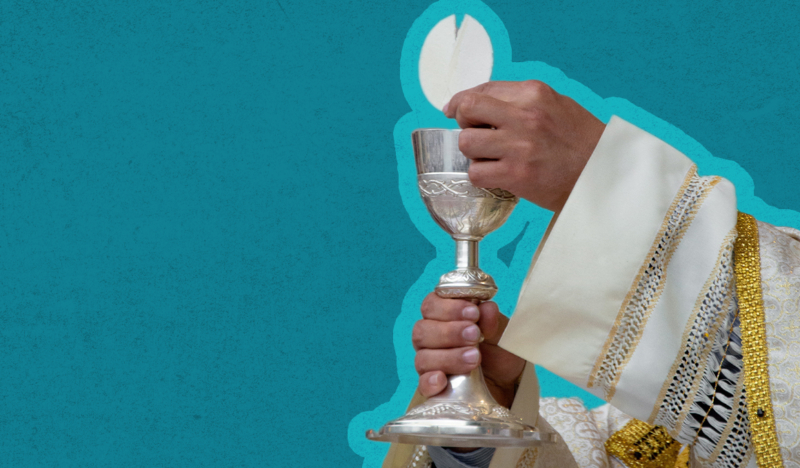 That survey results make me wonder what people think "being Catholic" means. It seems like we've watered down Catholicism so much over the years that it has become more like a forgotten gym membership than the focal point of our existence. But God has his ways of waking us up. I believe that the Church is due for a wake-up call.
National Survey Finds 9 in 10 Weekly Mass Attendees Believe in the Real Presence of Jesus in the Eucharist – CatholicVote org
It's unfortunate that we need to have moments of experiencing Hell like Ayaan Hirsi Ali and Dean Gregory to realize just how important our faith is. This is where our prayers come into play. I like to think that each Rosary prayed and each Mass celebrated helps bring others back to the Church in ways that are dramatic, but not traumatic. We need to remain hopeful that our sacrifices will help convert those who are so far God's grace. Keep up those prayers!