Reading websites to learn about the Rosary is great and thank you for visiting RosayMeds. Now you can take the Rosary meditation ideas found on RosaryMeds anywhere with you with my books, The Rosary for the Rest of Us: A Practical Guide to our Most Powerful Prayer and The Rosary Prayer Guide for the Rest of Us: Meditation Ideas for the Holy Rosary.
Free Digital Copies
Because I've been less than thrilled by Amazon's recent decisions to block the free exchange of ideas and information, I'm pulling my books from its Kindle platform. The good news is that you can download PDF versions directly from this website for free. Download them, convert them to whatever format you want, print them out, and share them with whoever you want. If you want print editions, you'll still be able to purchase them on Amazon for now while I find a different printer. After all, I don't have a printing press sitting in my house.
If you find these books meaningful and feel like providing a small payment for them, you can contribute electronically. Your tips will go towards the hosting fees of RosaryMeds.com.
The Rosary for the Rest of Us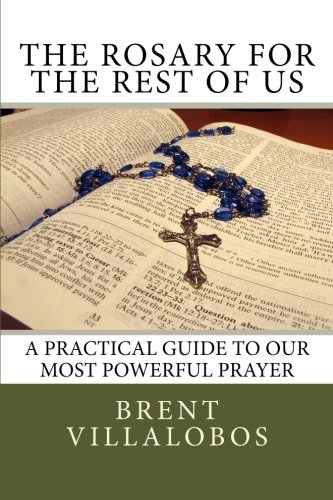 Drawn from the articles on this website, The Rosary for the Rest of Us provides a holistic view of the Rosary by summarizing the main themes of all twenty mysteries through Scriptural passages, commentary, intentions, and illustrations. For those who are new to the Rosary, the book starts by explaining the Rosary's structure and prayers. You will also find strategies for incorporating Rosary prayer into your daily routine and discover the many benefits you will receive when you pray it regularly.
The Rosary Prayer Guide for the Rest of Us
The Rosary Prayer Guide for the Rest of Us takes a more tactical approach to Rosary prayer.  Inspired by my earlier ebook, The 44th Rose, this book provides Scripture passages, intentions, and illuminating quotes per bead.  With The Rosary Prayer Guide for the Rest of Us, you should never lack ideas or focus when praying the Rosary.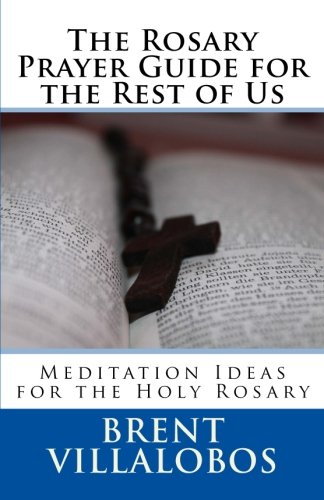 Taken together, these books will provide both an overall understanding of the Rosary as well as plenty of ideas to meditate on while praying it. These books have already helped people form a deeper prayer life. I received an email the other day on how someone going through some difficult times in his life used The Rosary for the Rest of Us to aid him in learning how to pray the Rosary.
Others have commented how these books infused them with renewed energy to pray the Rosary on a more regular basis. Here is what another person said about the book:
I am one of those who always found it difficult to focus on repetitive prayer, such as the Rosary. But after reading your thoughtful and beautifully written book, I resolved to pray the Rosary every day during Lent with emphasis on concentrating on the mysteries to a better understanding of God's great love for us and the power of grace. Your wonderful work has, in fact, enhanced for me the true perspective of what my life should be.
There are so many uses for these books such as:
Use it in a prayer group (or to start one in your parish)
Give it as a gift for First Communion, Confirmation, Christmas, Easter, and any other celebration
Use it for Confirmation classes, RCIA, and other religious preparation.
Use it for family prayer time
Read and pray with it during Adoration
Pack it with you when you travel
Keep it on your nightstand and read it at bedtime
And you know what? These books are relatively cheap. I've seen other Rosary and prayer guides sell for twice as much. For less than the price of a movie ticket, DVD, or a few cups of coffee, you can have a book that will help strengthen your spiritual life.