I know you don't typically visit RosaryMeds for fitness and diet advice. However, with us being in the middle of Lent which is a season of fasting and sacrifice, I thought it would be interesting to discuss how our physical state affects our spirituality.
I think it's important to reflect on our physical well-being during Lent as we fast and sacrifice. We can reflect on our health every time we refrain from eating that cookie, pastry, candy, soda, or other treat. Are you feeling better from a healthier diet? Are you getting more exercise? Praying more? If you're feeling better overall, maybe your Lenten practices have something to do with it.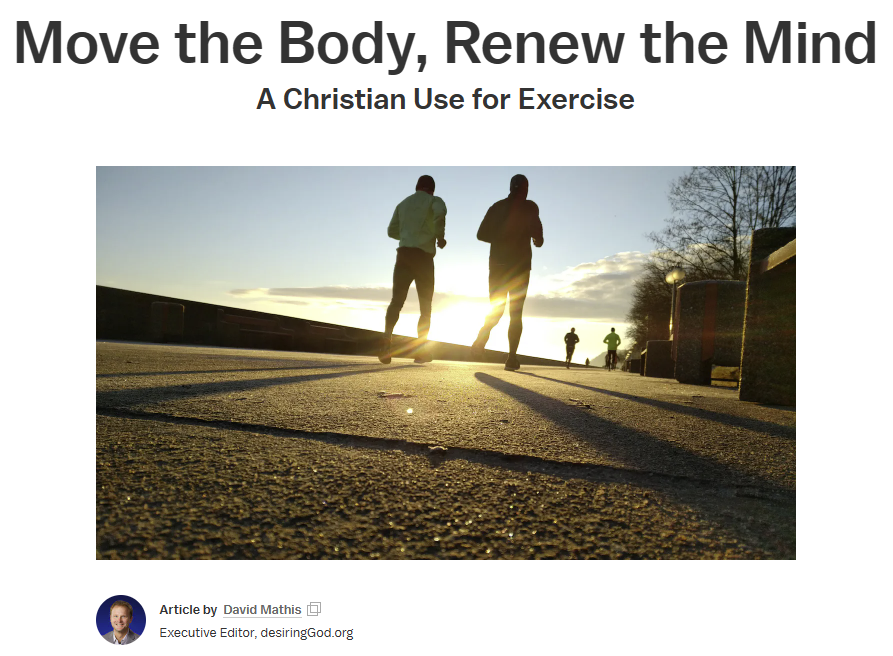 Taking Care of Yourself All Year
I took up the practice of intermittent fasting several months ago. For those who don't know about intermittent fasting, it's the practice of not eating anything for 16 hours (typically between 8 PM to noon the next day). At first, it wasn't easy but it has gotten easier over time as my body has adapted to this new baseline. My labs have never looked better as a result!
I bring up intermittent fasting to show that your Lenten practices don't need to end on Easter. If your Lenten practices show benefits, whether that be physically, emotionally, or spiritually, then by all means, you should consider extending them. For example, if you gave up soda for Lent, maybe you can continue to cut back on it after Easter. The key is not to give up entirely on beneficial practices when Lent ends. Over the years, Lent has become a great way for me to establish new, healthy habits that extend throughout the years.
Exercise is More than "Looking Good"
At first, exercise and diet may seem like practices geared toward the vanities of this world. After all, one of their aims is to look more attactive. But there's more to exercise than enhancing physical appearances. You are able to offer more to God when you feel better physically. If you have the endurance and discipline to exercise and resist unhealthy foods, then that develops that same ability to fast, pray, and practice your faith. Furthermore, our physical health aids our mental health. When we feel better physically, our brains can focus on deeper contemplation, meditation, and action of serving God.
Here are some other ways exercise and good physical health positively affect our spirituality:
Boosting mental health: Regular exercise helps reduce stress, anxiety, and depression, which can make us more receptive to spiritual experiences.
Providing space for reflection: Physical exercise can provide a temporary escape from the hustle and bustle of daily life, allowing space for introspection and meditation.
Helping us connect with others: Participating in group fitness classes or sports can increase our social connections, which can contribute to a greater sense of community and compassion.
Providing a sense of empowerment: Achieving physical goals through exercise can boost self-esteem, confidence, and a sense of purpose, all of which can contribute to a deeper sense of spirituality.
The Rosary and Exercise
The fruit of the Second Sorrowful Mystery, The Scourging at the Pillar, is mortification. The word's Latin root means "death." Jesus calls us to put to death our sinful habits and vices that are part of our fallen human nature. Lent is a time of mortification. Other Rosary texts refer to the Second Sorrowful Mystery's fruit as "purity." Again, the idea is that we make ourselves pure by taking up our crosses and following Christ. We can better handle our "crosses" when we take care of our physical needs. Jesus, by all accounts, was physically strong. That allowed him to persevere through his ministry and Passion.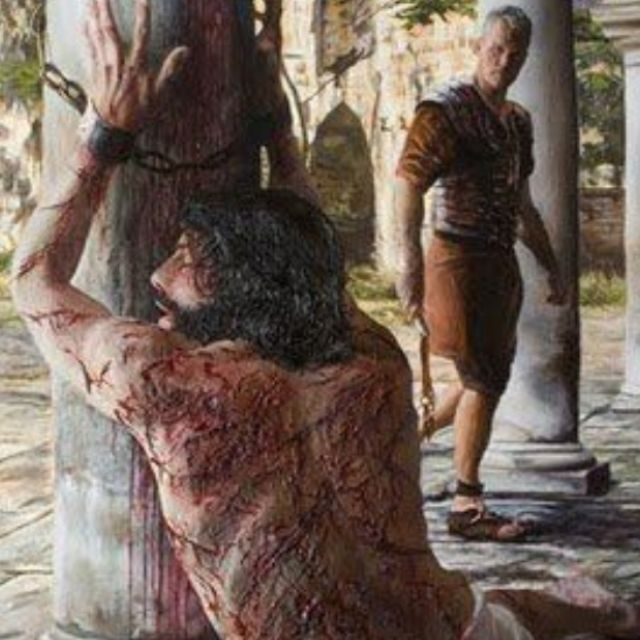 The scourging was an incredibly torturous practice. Jesus suffered a great deal. While we shouldn't inflict harm on ourselves or others, our Lenten sacrifices echo this call to embrace hardship to detach us from the riches of this world and focus on the riches of God's Heavenly Kingdom. When you meditate on the Second Sorrowful Mystery, ask God for the strength to take care of your physical, mental, emotional, and spiritual health. They all act in concert to bring us into deeper communion with God. Doing so may feel painful, but it's vital.