I'm going to give you a small glimpse of how I create content for RosaryMeds. When I read a book, news, or blog site, watch a video, or listen to a podcast, I get ideas on how the topic relates to the Rosary. I will then meditate and brainstorm on that topic for a week as I write drafts. However, sometimes I come across articles that I find interesting but cannot write a comprehensive article for them. I usually just read them and file them away for reference. But I'm going to try something new — write an article that includes short summaries of the various content I come across. I hope you find these articles useful and provide fuel for your prayers.
This article discusses the dangers of "scientism" and the "technopoly" where we put our faith in so-called "experts" and technology instead of God. The author observes:
Instead of technology supporting and nurturing the values of society, technology itself reforms the values of society to revolve around it. Thus, all religious beliefs, symbols, and elements are hijacked and transferred from the supernatural realm to the technical realm. The god they serve does not speak of righteousness or goodness or mercy or grace. Their god speaks of efficiency, precision, objectivity. And that is why such concepts as sin and evil disappear in Technopoly. They come from a moral universe that is irrelevant to the theology of expertise…Sin and evil disappear because they cannot be measured and objectified, and therefore cannot be dealt with by experts.
Pray and meditate on the Fourth Luminous Mystery — The Transfiguration. The fruit of this mystery is the desire for holiness. We need to consecrate ourselves to God, not technology. It's not that science and technology are inherently evil, but they can become false idols in our lives. We should stay focused on serving God and looking to him in all things regarding our souls.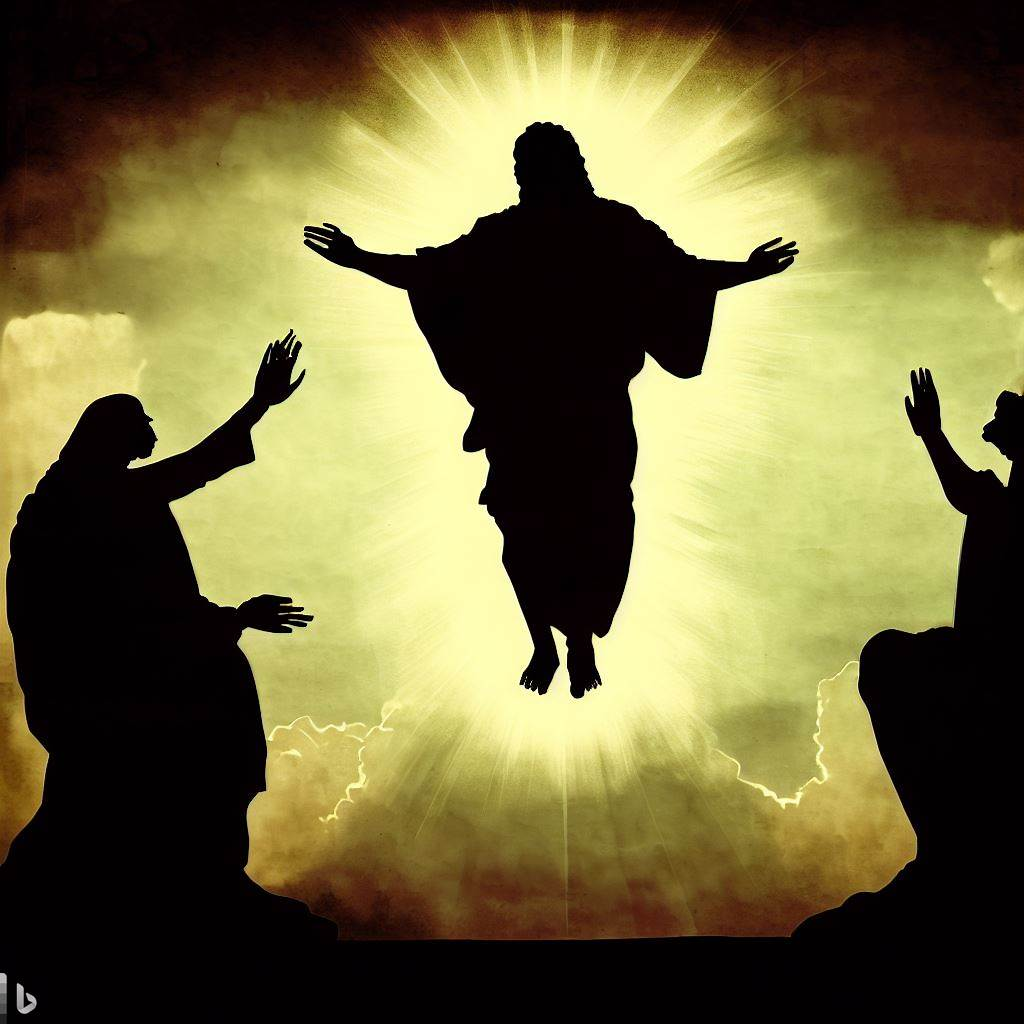 This article talks about the need to defend our faith in the face of a culture that is antithetical to Catholic values. It calls out the Church hierarchy as being too accommodating of non-Catholic voices inside and outside the Church.
If Catholic conviction about Christ, grounded in history from the time of the first stirrings of the Church's life on the day of Pentecost, is true—and therefore binding upon the faithful—then we're all obliged to defend it. We shall have to answer before God Himself, in other words, on how well we have done in discharging our duty, which means upholding the dignity and identity of the Son of God.
The Third Sorrowful Mystery is The Crowning of Thorns whose fruit is Moral Courage. May God grant us the courage to defend Church teachings. God will help us live faithfully in a world that will attack us for it.
This article talks about three ways we pray that really aren't prayers. They are:
Telling God how good we are by telling Him our various good works.
Requesting the Lord for signs or trying to make deals with Him.
Asking God to justify or validate our actions.
We should contemplate Jesus' actions at the Garden of Gethsemane in the First Sorrowful Mystery. This mystery is the epitome of mindful and faithful prayer. Jesus humbly asks for the strength to do God's Will. There's a request to have God find another way, but Jesus isn't trying to negotiate with God. Jesus lays out his fears but also his confidence in God's plan for him. When we think about this Rosary mystery, let's imitate Jesus in our prayers.