I usually visit LifeHacker to read up on new technology and browse daily deals. It's not the sort of place I would expect to find advice on prayer and spirituality. Whenever they discuss social issues they are usually advocating positions counter to the Catholic Church. That is why I did a double take when I saw an article titled Don't Pray for Outcomes, Ask for Strength. For a second I thought I had my browser tab open to Catholic Exchange.
The LifeHacker article quotes Roman emperor, Marcus Aurelius.
Try praying differently, and see what happens: Instead of asking for 'a way to sleep with her,' try asking for 'a way to stop desiring to sleep with her.' Instead of 'a way to get rid of him,' try asking for 'a way to not crave his demise.' Instead of 'a way to not lose my child,' try asking for 'a way to lose my fear of it.'
One way to summarize Marcus Aurelius' thoughts is that we should look at changing ourselves before changing our circumstances.  Sometimes, we can't change our circumstances.  The world will always be a nasty place full of dangers and vices.  We can't change large things like countries going to war with each other or even small things like the refrigerator going dead and needing to be replaced.  But we can change how we approach our circumstances and try to put them in perspective.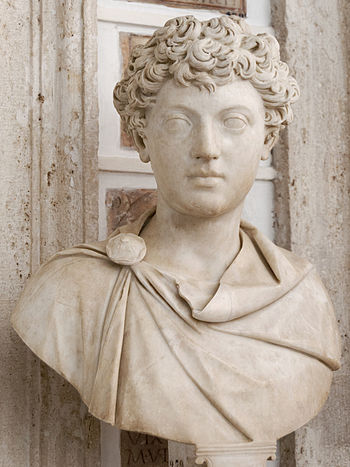 The Rosary Connection
Look at Jesus at the Garden of Gestheme which we meditate on in the First Sorrowful Mystery of the Rosary.  First, He prays for a very specific outcome — for God to spare Him the suffering of the Crucifixion and bring about salvation some other way.  Jesus shows that there is nothing intrinsically wrong making a specific request in prayer.  For us, thinking about the situation helps us gain different perspectives on it and helps us better understand how God answers us.  We can start to understand that there may be multiple ways we can handle our circumstances besides wanting them to just disappear.  What we want to avoid is focusing solely on a specific outcome and closing our heart and mind to how God actually answers us.
Jesus entrusts His life to God's Will.  Keep in mind that while the scripture verses of the agony in the garden are quite short, Jesus prayed for hours; long enough for the apostles to repeatedly fall asleep.  I think he probably did spend a good deal of that time asking God for the strength to do His Will.  Jesus was focused not on changing his situation but on preparing Himself for whatever was coming His way.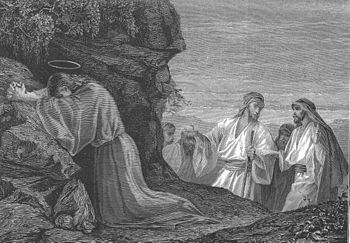 And that brings us back to Lent.  This is our time to focus on changing ourselves, not expecting God to change our circumstances to fit our desires.  This is why we fast, abstain, and make small sacrifices — to make us stronger to carry out God's Will for when life doesn't go as expected.  By voluntarily making things harder for ourselves and enduring, we prepare ourselves for the involuntary hardships that will come our way.  Last Sunday's Gospel talked about how Jesus spent 40 days in the desert fasting and praying so that he was prepared for His ministry.  Likewise, we too should spend the 40 days of Lent preparing our bodies, minds, and hearts for living out our Catholic faith in whatever form God plans for us.
Related articles