Why Catholics?
One of my goals for RosaryMeds is to draw connections between current events in the world and the mysteries of the Rosary. We do not pray the Rosary in a vacuum but in the context of world events. This is what makes the Rosary such a great and powerful prayer. The mysteries, while remaining the same, take on new meaning and value as the world and our individual situations change.
There is no event in greater need of our Rosary prayers right now than the pending Supreme Court decision in the United States of America that may transfer abortion law from the federal government to the state governments. The prospect of states being free to limit access to abortion has set off a firestorm of attacks against pro-life organizations. The largest target of these attacks is the Catholic Church. But why do pro-abortion activists direct so much rage toward the Church? This Catholic Exchange article, Why Abortion Attacks the Church and the Eucharist, sheds some light on that question.
Rosary Meditation
It's time to get out those Rosary beads. The article alludes to the Third Sorrowful Mystery beautifully:
Abortion is a new crown of thorns for our Lord, as His innocent children are senselessly killed, the very people He came to save.
When I chose the Third Sorrowful Mystery as my mystery to focus on in 2022, I never thought we, the people of this world, would be adding so many figurative thorns to Jesus' crown in such a short period of time. Every time we sin, attack, or dismiss Church teachings and God's Truth, we weave new thorny stems into this crown. Let us pray the Third Sorrowful Mystery of the Rosary in sorrow for all the sins we commit against Christ our King.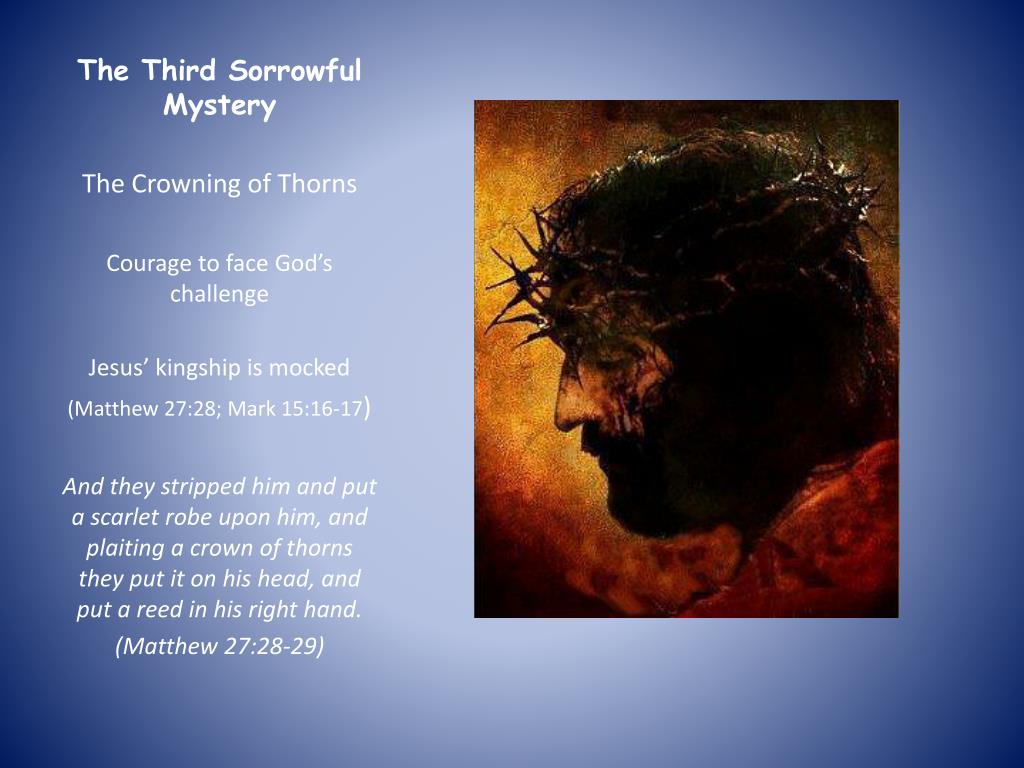 We should also pray for the conversion of those who are attacking pro-life organizations and Catholic churches. Like the Roman soldiers who created a crown of thorns, I think many of these activists/terrorists don't fully understand what's going on. The soldiers and many of the Jews got caught up in mocking and then crucifying Jesus and probably didn't give what they were actually doing much thought. I think the same goes for those who are attacking churches. They are being whipped up and acting without much thought on what exactly they're doing.
The situation is going to get ugly in the near future for Catholics and pro-life advocates. Let us remember that things got ugly for Jesus too in his Passion. But all that ugliness eventually led to God's glory. Let us continuously pray that the same happens to us.