I'm a huge fan of lists, whether "to do", bucket, thanksgiving, etc. The Rosary can be considered a new type of list, the "to-be" list. The beauty of the Rosary is that it serves as a daily reminder of the type of person God wants us to be. If you pray the Rosary daily, you have an opportunity to review at least five items in your "to-be" list.
When I read news and articles, particularly ones with a list of their own, I often connect them to Rosary mysteries. This way, I solidify the central meaning of the article every time I pray. For example, I read this article on the Five Traits of Resilient Fathers. That immediately got me thinking of how each trait maps to a Rosary mystery. Now I can reflect on each trait, and whether I'm practicing it, whenever I meditate on a particular mystery.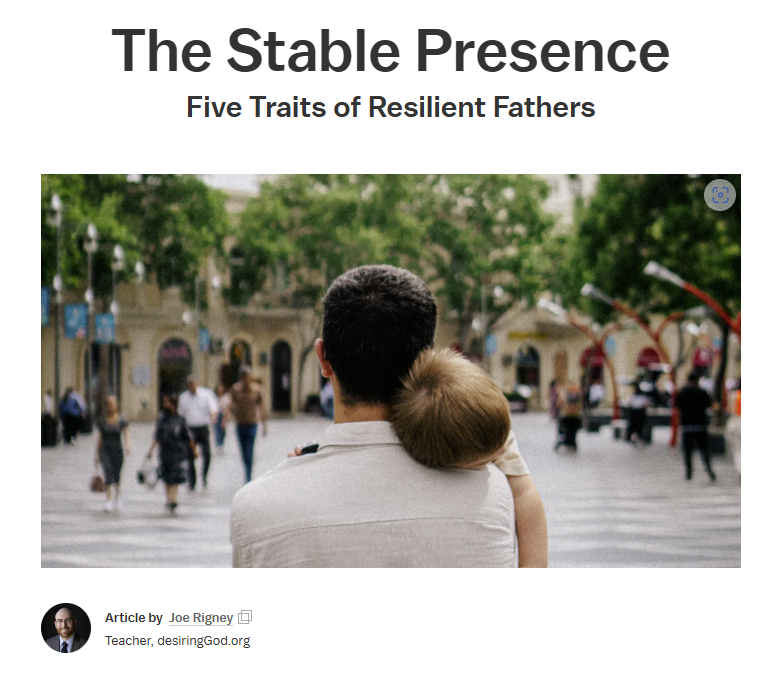 For those who didn't read the article, here's the rundown of the five traits parents, fathers in particular, must show. I'll then show you the Rosary mysteries you can meditate on to remind you of each trait.
CLOTHED IN VIRTUE
READY TO FORGIVE
RULED BY PEACE
STEEPED IN SCRIPTURE
ALWAYS THANKFUL
Clothed in Virtue
In the Fourth Joyful Mystery, it's hinted that Simeon and Anna spend all their time in the temple praying. Scripture also says that Simeon was a "righteous" man. Put those two concepts together — always praying in the temple = righteous. If we want to be clothed in virtue, we need to be constantly practicing our faith through prayer, attending Mass, and receiving the Sacraments. These are all necessary practices if we are to know what is virtuous and find the strength to live righteously.
Ready to Forgive
Picture Jesus on the cross in the Fifth Sorrowful Mystery. The criminal on his right asks Jesus to "remember him." He's essentially asking Jesus for forgiveness which Jesus readily gives. Even in his suffering on the cross, Jesus asks God to forgive the people who are crucifying him. Jesus shows us that we must always be willing to forgive regardless of circumstances or transgression.
Ruled by Peace
Picture Jesus in the Garden of Gesthemene in the First Sorrowful Mystery. Jesus was scared about his coming Passion and Crucifixion. He prayed multiple times that he would do God's will. The Gospel writers then show everyone losing their minds — Pharisees yelling for Jesus' crucifixion, apostles scattering in fear, and mobs of people crying or taunting him. And yet, through all of this chaos, Jesus remains calm and level-headed. He had peace about him even when he had every reason to be upset. Peace is the result of earnest prayer, learning God's will, and asking him for the strength to do it.
Steeped in Scripture
When I was in a summer college seminar, my roommate read the Bible every night before falling asleep. At the time, I thought this was a strange practice. Reading the Bible routinely seemed like something only priests did, not 21-year-old college students. Later in life, I learned the importance of learning the faith through the Bible, Catechism, and other Church writings. When meditating on the Fourth Glorious Mystery, I think about how Mary was assumed into Heaven and helps guide us closer to her son, Jesus. In her apparitions, she instructs us to read Scripture so that we may grow closer in communion with Jesus.
Always Thankful
The word "Eucharist" comes from the Greek word meaning "thanksgiving." When we pray the Fifth Luminous Mystery, The Institution of the Eucharist, let us remember to give thanks that Jesus is present in our lives. He's more than just a person who lived 2,000 years ago. He's here with us today, teaching, healing, and guiding us closer to God. Of the billions of years the universe has existed, we should be thankful that we live in the relatively small sliver of time that humanity has known God through Jesus. And we should be thankful that we have an opportunity to rest in Jesus' presence whenever we pray in front of the Blessed Sacrament.
There you have it. Five traits and five Rosary mysteries. Hopefully, these mysteries will remind you to practice these traits. Ask God to strengthen you and everyone in the areas you need help.