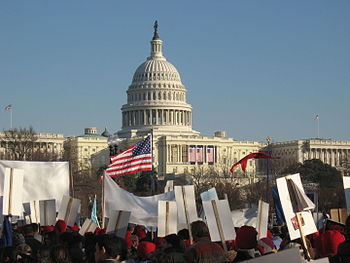 The Walk for Life came and went on both coasts and put up impressive numbers. 50,000+ people walked on the West Coast while tens of thousands braved blizzard conditions on the East Coast (in past years the east coast saw 250,000+ people in better weather). The number of people from all different backgrounds attending these events is something to be proud of. But these marches are only a start. After all, the last time I checked, the Constitution did not mention anything about voting via marches. I'm going to suggest some next steps we can all take to further the pro-life movement.
First and foremost, since this is a blog on the rosary, we should turn to prayer. Our actions are much more powerful when we start by asking God for His advice and guidance. Prayer, especially the rosary, can be thought of as calibrating our spiritual instrumentation to make sure our actions are actually following God's Will and promoting His kingdom.
I came across this website started by Cardinal Burke where he invites us to join Operation Storm Heaven. The quick synopsis is:
During this Holy Year of Mercy, let us join Cardinal Burke in a spiritual crusade to storm Heaven with prayers to dispel confusion and: bring Hope to souls and minds throughout America and the world; provide spiritual support in the struggle against the temptations of discouragement; to protect our families and our Faith; to stop the advance of evil in our society; and to flood souls with Grace and Light and Truth.
The goal is to have 1 million+ Catholics praying the rosary on the first of each month. I would hope that as loyal RosaryMeds readers that you're already praying the rosary much more frequently so remembering to pray on the first of each month should be no problem.
What does Cardinal Burke mean by confusion?  Consider this quote from the pro-abortion poster child, Nancy Pelosi.  "I'm with the program in terms of the Catholic Church," she said as reported by LifeSite News when speaking about abortion.  Now think of how ill-informed people may read that and think that there is some moral wiggle room when it comes to abortion as well as other moral topics (Pope Francis' off the cuff comments don't help).  This is the type of misinformation we are up against and requires every Hail Mary you can muster to combat it.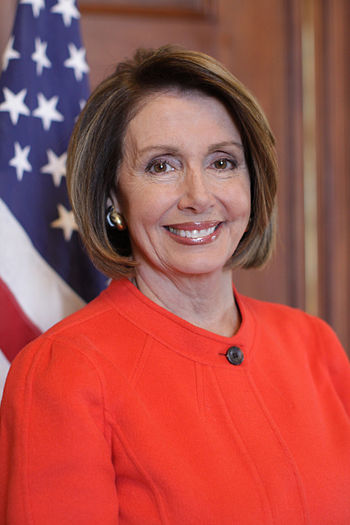 I encourage all of you to read and sign the petition to drop the charges against David Daleiden, one of the people behind the videos that exposed Planned Parenthood's selling of aborted baby tissue. He's being charged with trying to buy the baby tissue and yet Planned Parenthood isn't being charged with selling it. Evidently the Houston grand jury that indicted Daleiden never read the pro-abortion manual about being subtle when being hypocritical.
David Daleiden made these undercover videos for The Center for Medical Progress which has been fending off Planned Parenthood's lawyers since they released them.  In essence, they are fighting every pro-abortion politician in the federal government who are beholden or at least sympathetic to Planned Parenthood.  Since it is doubtful the CMP is going to get a fair day in court, I encourage you to make a donation to their legal fund.
Finally, keep this in mind.  Congress was able to pass a bill to defund Planned Parenthood of your federal tax dollars (something to the tune of a half billion dollars).  President Obama naturally vetoed the bill.  If we had a pro-life president then we would have struck a major blow against the abortion industry.  As we enter the primaries, keep that in mind as you cast your vote.  The next Congress and president may actually listen the the pro-life crowd and defund Planned Parenthood and maybe even change the makeup of the Supreme Court.  But that can only happen if we make it happen.
Your pro-life action plan:
Pray and join Operation Storm Heaven.
Sign the petition supporting David Daleiden
Make a donation to the Center for Medical Progress
Consider the pro-life credentials of those you vote into office
Related articles