My wife and I spend a lot of time teaching our boys about respect; respecting adults as well as respecting each other. That usually means lessons about listening, responding, and following directions. When we don't follow directions and do what is expected of us, we aren't respecting others. We need to listen and acknowledge what people are saying and can't ignore them. We need to understand that sometimes people have deadlines and multiple priorities and so we need to show respect by providing our full cooperation.
Pope Francis' June intention is, "That social networks may work towards that inclusiveness which respects other for their differences." The key word in the pope's intention is respect. The easiest way to think about respect is to remember the Golden Rule — treat others as you want to be treated. Or, as Jesus said, "Love your neighbor as yourself."
Respect isn't only about loving those we see and interact with. We also need to respect Jesus and His Church. We need to listen to Him, talk to Him, and follow His instructions. We can't say we follow and respect Jesus if we do the opposite of how He asks us to live. By sinning, we are showing disrespect. We are like little kids ignoring our father's directions.
Even if we're not committing confessable sins, we still may be disrespecting Jesus by ignoring Him and not responding to His call. Are we talking to Him in prayer? Are we listening to Him? Is our relationship with Jesus something important to us and something we work on maintaining? Respect implies that we acknowledge the importance and authority someone has. How can we call ourselves one of Jesus' disciples if we don't routinely and honestly acknowledge His importance to us?
Social Media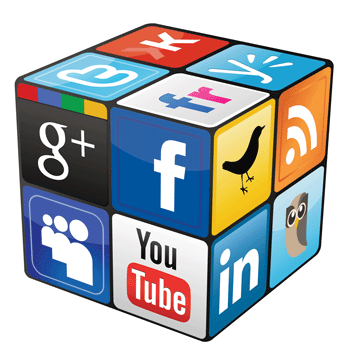 In the modern world, much of our communication is online whether it be Facebook, WhatsApp, Twitter, email, or even just the comments section of web pages. Now ask yourself, what if Jesus was one of your "friends" or "followers" on your social networks and He read your posts? Would you be proud of them? Are you fostering a respectful environment? Note that respectful doesn't mean always being agreeable or a pushover. It doesn't mean compromising your values and the values of the Church. But it does mean recognizing that how you treat others is also how you treat Jesus. So if you're not respecting others online, you're not respecting our Lord.
The Rosary
There are many rosary mysteries to consider and meditate on when it comes to respect. For example, think about the Descent of the Holy on Pentecost (Third Glorious Mystery) and the role the Holy Spirit plays in our lives. Are you showing God the proper respect by listening to the Holy Spirit and allowing Him to guide you in life? Or are you ignoring Him like a disrespectful child? The same can be said about our Mother Mary who reigns as Queen of Heaven which we pray in the Fifth Glorious Mystery. Are we listening to the guidance of our Heavenly Mother and respecting Her authority?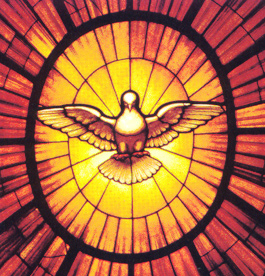 What about respect for Jesus in the Eucharist which we meditate on in the Fifth Luminous Mystery? Are we receiving Him in a worthy state or are we showing him disrespect by receiving Him in a state of mortal sin? And are we truly appreciating the gift which is the Eucharist and thanking God for how lucky we are to receive Him? While we may not have any mortal sins on our soul, receiving the Eucharist without much thought of its preciousness is another sign of disrespect.
Of course, we all falter and sin. We all disrespect Jesus at some point in our lives. But the good news is that Jesus is willing to forgive us and start anew through the Sacrament of Reconciliation. Think of Jesus on the cross in the Fifth Sorrowful Mystery. He said, "Father, forgive them; for they do not know what they are doing." Our Lord was willing to forgive those who killed Him. He will surely forgive us for the times we haven't respected Him.
In this month of June, let the idea of respect, particularly how you conduct yourself online, be at the forefront of your mind. Show Jesus, the Holy Spirit, and your Heavenly Mother Mary the proper respect they deserve by listening to their guidance and following Jesus' teachings. You may not always succeed in living how Jesus directs you, but He will be proud of you when you put in the effort.