Believe it or not, I do have other interests besides rosary prayer.  I enjoy watching movies, reading Wired and Popular Science, and learning about the stock market and personal finance.  And while every aspect of life does have some implicit connection to prayer, it brightens my day when I see someone write about the power of prayer and meditation in a non-religious blog.  In this case, I follow a personal finance blog called The Simple Dollar.  Trent Hamm wrote an interesting piece about the power of prayer and meditation when it comes to making financial decisions.  He writes:
Meditation and focused prayer provides us with an opportunity to mentally focus on what we need to change in our lives. Regardless of whether we're focused on financial success or any other aspect of our life, both prayer and meditation give us a chance to mentally focus on those things.
Well said Mr. Hamm.  This is the idea I've always tried to get across in my RosaryMeds articles.  The rosary gives us an opportunity to meditate and inspect how we live and treat others and focus on how we can do better.  By meditating on the lives of Mary and Jesus in the rosary mysteries we see examples of perfection that we can strive to imitate.  The more we pray the rosary, the more we focus on those images of perfection and the more they will influence us.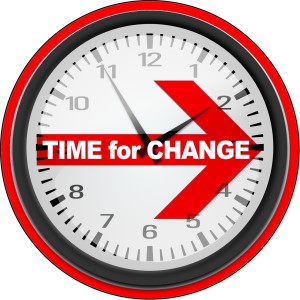 When I think about mental focus and change, the Third Luminous Mystery of the rosary comes to mind.  The full title of this mystery is The Proclamation of the Kingdom of Heaven and the Call to Conversion.  I read so many rosary websites and guides that leave out the second part of the title about conversion.  That is unfortunate because I like that direct call to action.  God asks us to convert all our earthly ways into heavenly ways.  He wants us to look at all the ways we separate ourselves from his grace and to make an effort to remove those barriers.  But how can we lead a life of conversion if we don't know what we need to convert?  As The Simple Dollar article points out, meditation helps us mentally focus on what we need to change in our lives.  Mary gave us the rosary for just that purpose — to focus on moving closer to her son, Jesus Christ.
The article ends with a nice prayer about finances and faith that I will leave you with:
Dear God,

I ask that you remove my worries, anxieties, and fears about money, and replace them with faith.

I ask you to help me understand my purpose in life and to act on that purpose with courage and strength. I know that prosperity will come, in part, by doing work I love. Please help me use my skills and knowledge to be of service in the world.

I ask you for the strength I need to make difficult financial choices, to change my daily money decisions, and to get rid of my debts and build for my future.

I ask you to help me release all negative thoughts about money, and know that prosperity is my true state.

I know and trust that my debts will be paid and money will flow into my life. I have only to look to nature to see proof of the abundance you provide.

I commit to being grateful for all that I now have in my life.

Thank you, God.

Amen
Related articles