I came across this article about how priests are held to higher moral standards than a layperson. Because a priest is Jesus' representative here on Earth via his vocation, he needs to be held to a higher standard. But I want to take this one step further. Are Catholics in general held to a higher moral standard than a secular person? Doesn't that seem unfair? Why would someone want to practice a faith that adds more burdens to his life?
The Catholic Exchange article, The Holiness of Priests Makes the Entire Church Holy, talks about how priests are in persona Christi—in the person of Christ. This grants them great power. But to quote Spiderman, with great power comes great responsibility. A priest must be that much more devout because he's a greater target for Satan and he's responsible for the sins of his congregation.
St. Anthony Mary Claret said it would be better to leave a town without a priest than to have one who is unworthy. "If God does not send me men who are truly called, God himself will have to take care of the men and souls by means of his angels. A call is God's gift. I must not bring the unworthy into the sheepfold to destroy it instead of tending it."
When we pray the First Luminous Mystery of the Rosary, remember to pray for priests. We promise to follow God when we're baptized. But priests have a responsibility to guide us in our journey. They have an awesome responsibility to lead us in the right direction by teaching God's Truth. A priest that doesn't take that duty seriously or abuses his position not only harms himself but harms those he leads astray. Priests need our support and prayers.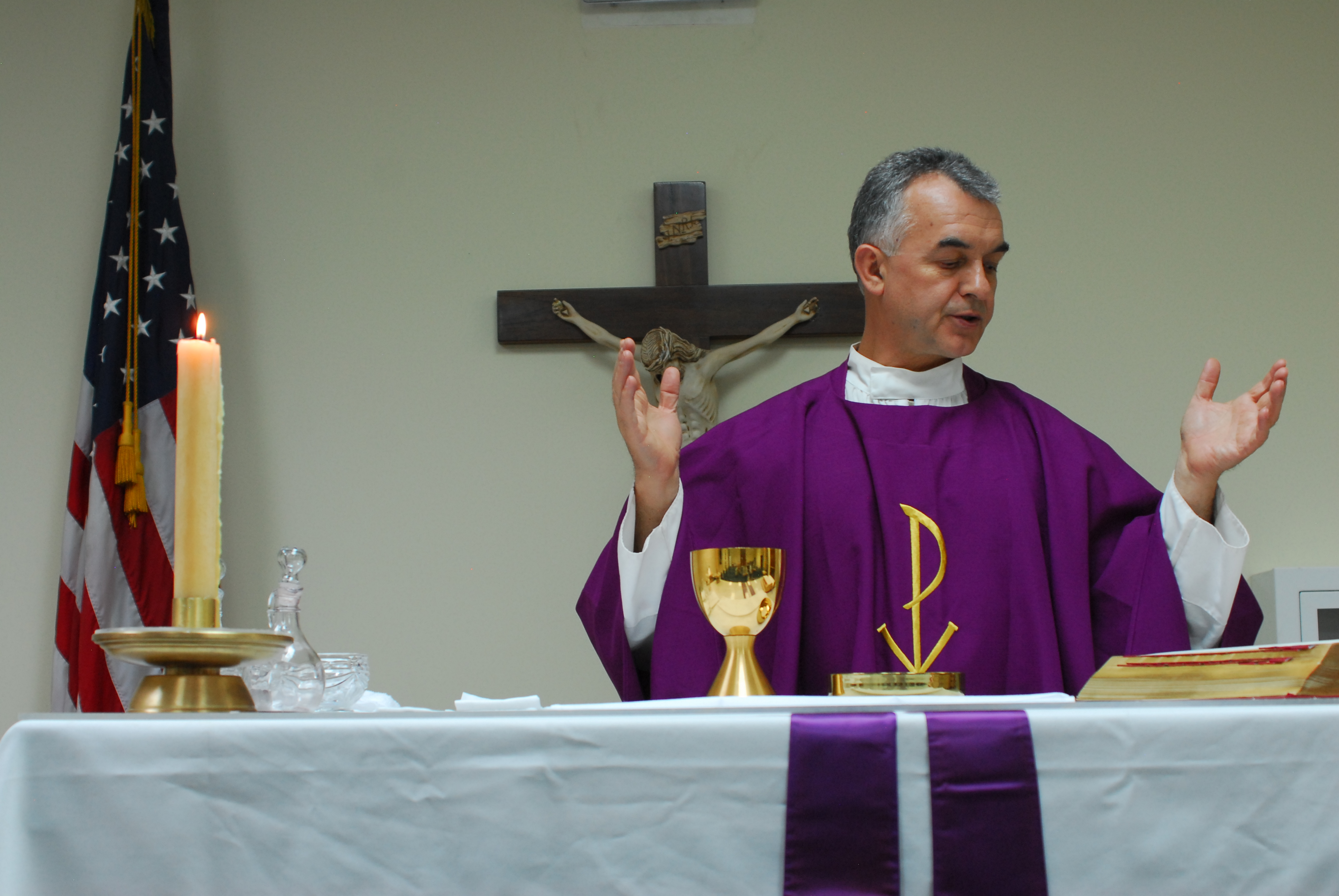 What about laypeople? Do we also have more of a burden of holiness than a secular person? After all, we skip Sunday Mass and we've committed a sin. But someone of a different religion is not committing a sin when they don't go to Mass if they were never taught that rule. Other religions can essentially follow God's natural law while Catholics have to follow all these other additional rules. Doesn't that seem a bit unfair?
This question over Church rules relates to my previous article about the "Nones" who reject traditional spiritually because they just see it as a collection of rules, burdens, and responsibilities. Why follow a religion that tells you that everything you want to do is wrong? Isn't it better to find a religion (or create your own) that doesn't punish someone for being who he wants to be?
What the Nones miss, either when talking about the additional responsibilities of a priestly vocation or being a practicing Catholic, are the tremendous benefits of Christianity. God bestows His grace on you. He lays out a path for you to eventually spend eternity with Him in Heaven. Everything about God is about finding joy. And that's something that magic crystals, breathing exercises, and new-age spiritualism can't match.
To find joy in any relationship, you have to follow some rules. You can't have a meaningful relationship with a spouse if you're selfish, uncaring, manipulative, or abusive. You have to put forth the effort to make the relationship flourish even if that means taking on some additional responsibilities. And the same goes for Catholicism. To have a meaningful relationship with God, you have to make an effort to make the relationship work. And that means committing yourself to follow God's laws and understanding how they lead to eternal happiness.
When you pray the Third Luminous Mystery of the Rosary, remember that Jesus proclaimed God's kingdom of Heaven. Finding joy in Heaven should be our main goal in life. We acknowledge that it will have its burdens and challenges but we ask our Heavenly Mother Mary for guidance and intercession. We pray the Rosary so that we may see how God's grace is well worth any sacrifices we make or burdens we bare.
When you pray the First Sorrowful Mystery of the Rosary, remember that even Jesus was scared of doing God's Will. He asked God to change the plan. But Jesus also understood that God's plan would ultimately lead to joy, not just for Jesus in conquering death, but for all humanity. We have been redeemed by Jesus' sacrifice and the gates of Heaven are open to us all. Jesus shows us how we must focus on God's Will and not become discouraged by the relatively small burdens it places on us.