Devotion to my Rosary is a great sign of predestination.
My 2 year old son is at an age where he wants to act like a grownup.  One example is that he often refuses to drink out of a sealed "sippy" cup and wants just a plain glass.  Not only that, he doesn't want anyone to help him hold it.  Whenever I try to offer a hand to make sure he doesn't spill or drop the glass, he quickly waves me off.  He also wants to walk around with the glass of water to his play area and refuses to let me carry it for him.  I explain that I should carry it because he will most likely spill it.  In fact, spilling the water is almost a certainty.  But despite my warnings, my son chooses to carry the water glass himself and of course ends up spilling water as he bounces up and down walking.
I wanted to help my son carry and drink his water.  I wanted him to not spill the water on the floor or on himself (who likes being soaking wet?).   But despite all my reasoning, good intentions, and offer to help transport the glass of water safely to the other room, my son ignored my warnings and did it his own way.  And I knew spilled water would be the result, but I let him make his own decision to try something his own way even when I knew it wouldn't produce the desired result.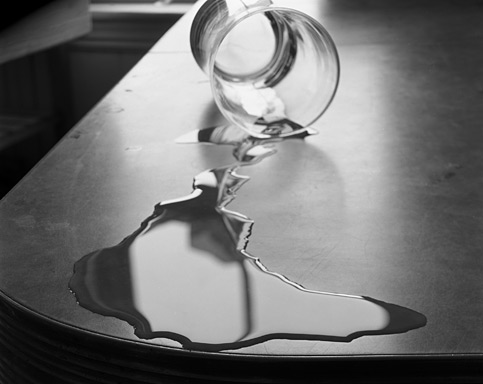 This brings us to the idea of predestination.  But what a minute!  Isn't predestination a protestant belief that Catholics don't believe in?  Well no.  Catholics also have a concept of predestination although it differs from the protestant belief.  To put it simply, some protestants (Calvinists particularly) believe that since God is all knowing and exists outside of time and space, He has already decided who will get into Heaven and who will end up in Hell.  And because of this knowledge, our destiny has already been decided and there is nothing we can do to change it.
The Catholic's interpretation of predestination is rooted in the idea that God has a plan for all of us that predestines us to Heaven.  God calls every soul to live in His heavenly kingdom and He gives us the means to get there.  But this is where Catholics and Calvinists split.  For Catholics, God has not predestined anyone to Hell.  Instead, the damned willing reject God's predestined plan for salvation.  In other words, God lays out the roadmap that leads to Heaven and some people freely choose not to follow it.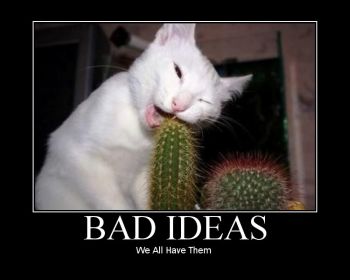 Going back to the scenario with my son and the water glass.  I knew that by freely rejecting my advice my son was going to spill the water glass.  But I did not will or cause the water to spill.  I just knew that was going to be the result based on my knowledge of my son's motor skills and the laws of physics.  Similarly, when we reject God's predestined plan for us, He knows the unfavorable result of that decision based on his divine knowledge of, well, everything.
What does the rosary have to do with predestination?  Mary promises that those who pray the rosary will have insights into God's divine roadmap that leads to Heaven.  By praying the rosary, you get a better perspective on whether you are on the right track towards eternal salvation.  This really ties in nicely with many of Mary's other rosary promises about living a holy life filled with signal graces and the sacraments of the Church.  It's fitting that talking about predestination is her final promise because it essentially summarizes all the other rosary promises.  If you pray the rosary you put yourself in a position to better understand and follow God's predestined plan to spend eternity in Heaven.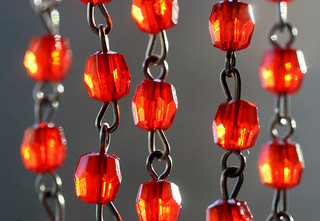 Keep in mind that praying the rosary doesn't guarantee salvation.  It's not like you can pray the rosary every day, sin to your heart's content, and then expect to get into Heaven.  But if you are truly devoted to the rosary then you understand it isn't a magic talisman but more of a means of making you better attuned to God's Will.  And when you do have that understanding, the idea of doing anything counter to God's Will and losing His grace will seem ludicrous.  Of course, we all have our human weaknesses that cause us to forget, ignore, or doubt this great heavenly goal every once in a while.  But God devised a great system, through the Catholic Church, the sacraments, the rosary, the saints, and the intercessions of our Mother Mary to get back on track.  May we take advantage of the many paths included in God's predestined plan for us to enjoy the His heavenly kingdom.
Wow, all done with Mary's 15 rosary promises!  What will I write about next?  Any ideas?
Related articles