I came across this article over at the National Catholic Register about how "real men pray."  It's a commentary on Cardinal Burke's comments that men have lost their sense of purpose within the Catholic Church.  He points to the confusing and often conflicting messages presented by popular culture and the Church and how the Church is often silent addressing what it means to be a moral man.
I keyed in on this part of Cardinal Burke's comments (I encourage you to read the full article at the National Catholic Register):
The crisis between man and woman has been made much worse by a complete collapse of catechesis in the Church. Young men grew up without proper instruction with regard to their faith and to the knowledge of their vocation. Young men were not being taught that they are made in the image of God – Father, Son and Holy Spirit. These young men were not taught to know all those virtues that are necessary in order to be a man and to fulfill the particular gifts of being male.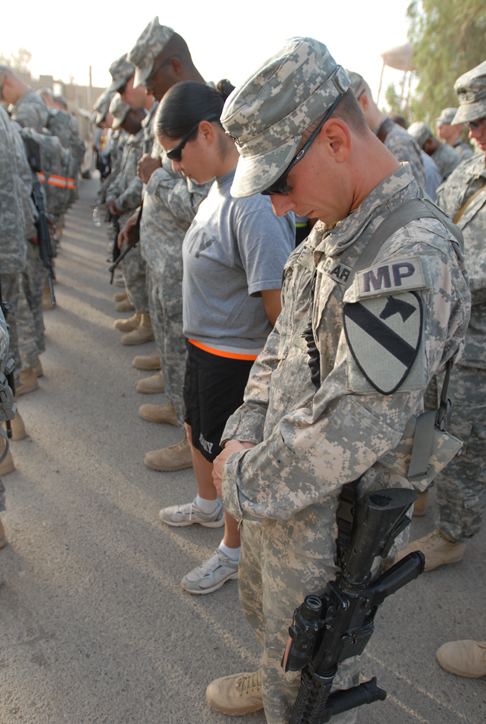 I found Cardinal Burke's comments timely because I made my new year's resolution to read the Catechism of the Catholic Church (which is going well; I'm on verse 167 of 2865).  I want to be better catechized particularly in this world of "soft Catholicism."  I liken myself to a patient wanting the doctor to give me the hard truth about my condition and the prescription for leading a spiritually healthy life.  And I'm not looking for what is easy, but what is best for my mind, body, and soul.
Going back to Cardinal Burke's comment, why do we have such a collapse of catechesis in the Church?  I find it interesting that when we learn math, we learn about rules and formulas.  When we learn science, we learn about rules and formulas.  Economics — rules and formulas.  Engineering — yep, rules and formulas.  Languages, again with the rules and formulas.  But for some reason, many people shy away from educating about the rules and dogmas of the Catholic faith out of a fear that it might upset someone or it may not be politically correct.
This fear of Church dogma wasn't always the case.  My mom told me that growing up the Baltimore Catechism was basically her text book for religious education.  But over the years we've infantilized religious education to simple platitudes like "God loves you" and "Jesus wants us to be nice to each other."  Yes, it's good to learn about a loving and merciful God.  But that's the starting point.  We can't stop there.  If we want deepen our faith and our relationship with God we need to deepen our understanding of what our faith is.  Furthermore, we can't ignore or disregard the truth we learn because we don't like it or it's hard to follow.  That's like saying you don't believe in gravity or 1+1=3.
One of the goals of RosaryMeds is to motivate you to really take the next steps, whatever that may be, to increase your understanding and love of your faith in Jesus' church.  When you pray the rosary, ask God to show you what those next steps are.  Maybe it's to pray more earnestly.  Maybe its to read the Bible or the Catechism.  Maybe it's to read more RosaryMeds articles (hint, hint).  Whatever form it may take, try hard to move your understanding of the Catholic Faith forward.  We have an infinitely complex God so trust me, there is always something new to learn.
Related articles