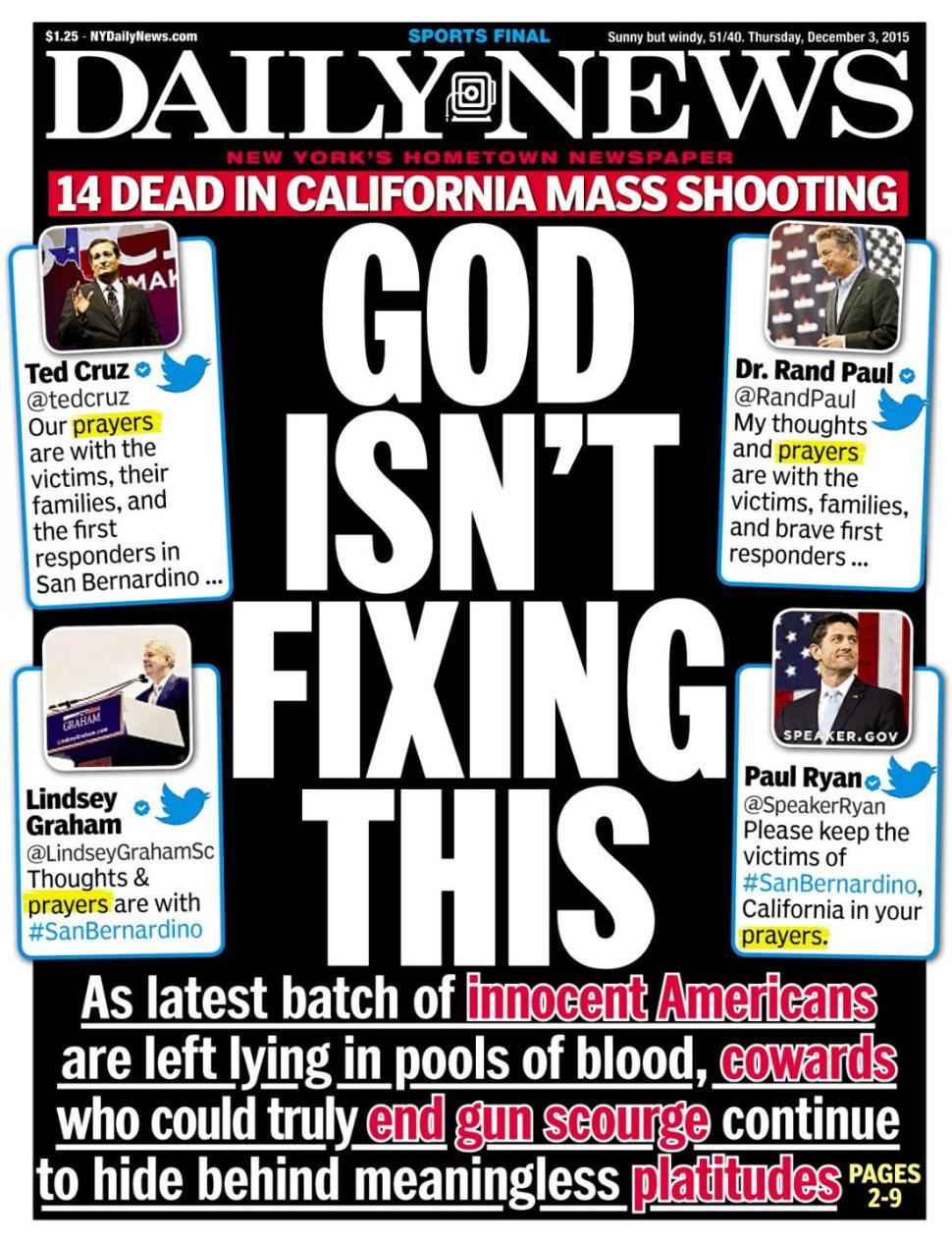 God Isn't Fixing This! (Article title from the New York Daily News)
I do not want to hear one more politician say that their "thoughts and prayers" are with the victims and their family.  For the love of God. Do Something (Facebook post from The Coffee Party USA)
"Your 'thoughts' should be about steps to take to stop this carnage. Your 'prayers' should be for forgiveness if you do nothing – again" (Tweet from Sen. Chris Murphy, D-Conn.)
We witnessed something new in the wake of the San Bernardino terrorist attack and that is an attack on people who resort to prayer. It is an almost knee jerk reaction that many people have to offer "thoughts and prayers" in the face of tragedy. Whether it was the terrorist attacks in Paris, Fort Hood, World Trade Center, or the Pentagon, tragedy seems to bring out people's deep rooted, and often suppressed, spiritual side. And for as long as I can remember, offering your thoughts and prayers was as natural and inoffensive as saying "God bless you" when someone sneezes.
But with the San Bernardino attack, I saw the automatic "thoughts and prayers" sentiment immediately shamed by both the media and politicians.  I find it amazing that changing your Facebook profile picture to the Eiffel Tower or the French flag or liking posts is seen as supportive but don't you dare pray for the victims! As if that wasn't shocking enough, I was also surprised how quickly that movement got started. To me, it felt like people already had their talking points ready to go and just needed a catalyst to roll it out. Like they say in politics, "never let a crisis go to waste." And in this case, the San Bernardino tragedy seemed to provide the right setting to attack the idea of finding comfort through faith and spirituality.
When you look at the overall theme of these attacks, they do fall apart and make little sense with even minimal scrutiny. The premise is that we can't stand around praying but we need to act. The assumption is that prayer and action are mutually exclusive and we aren't capable of doing both. I have repeatedly said, especially in my meditations on the Second Joyful Mystery, how prayer is not always an end in itself.  Rather, it puts us in the state of mind and heart to more readily receive the guidance of the Holy Spirit to act in a way in accordance with God's plan for us.  In this light, prayer and action actually go hand in hand.  We pray before we act so that we can act justly.
When you see the link between prayer and action I think it becomes clearer why the media and politicians want to shame those who turn to prayer in the face of tragedy.  If you are trying to push through an agenda the last thing you want to do is have people stop and meditate on it.  By saying that we need immediate action with no time for serious contemplation, politicians are actually saying, "Don't think about it.  Don't debate it.  Let's just get this 1000 page bill signed into law."  And then the politicians (and the special interests they are beholden to) can celebrate how they alone did something to address the problem without the help from that rule-laden man in the clouds.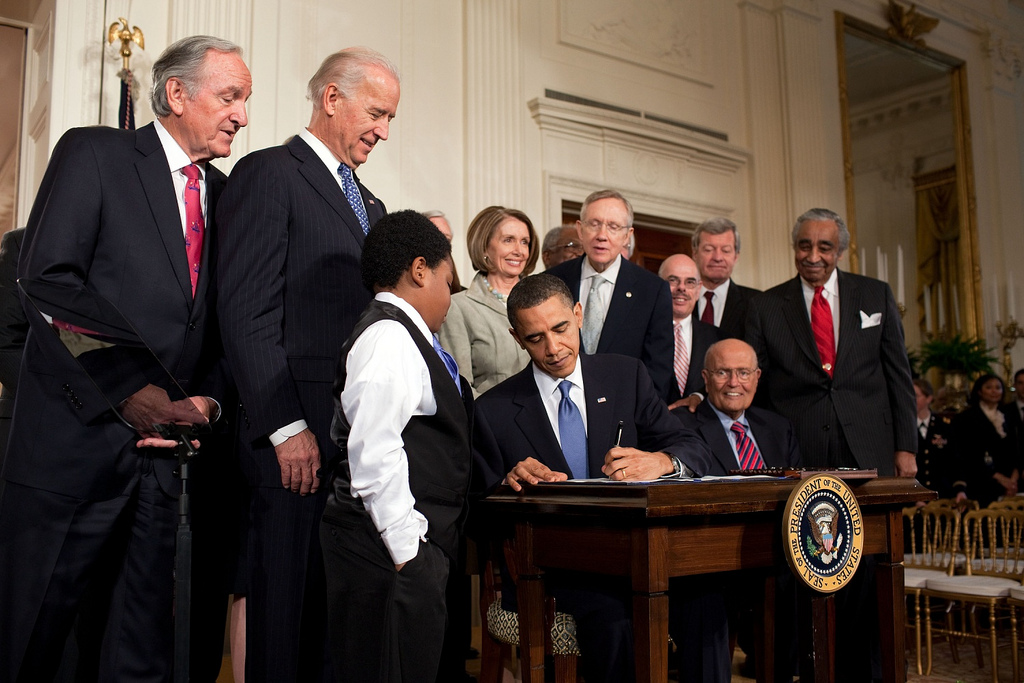 Let's suppose we could remove the link between prayer and right action.  Is there still value in praying in the wake of tragedy?  You bet!  Prayers open a dialog with God and makes you more open to his grace and comfort.  It doesn't change what happened but it can provide an understanding deep in your heart (even if it's one your mind can't comprehend).  Think about Jesus in the Garden of Gethsemane (First Sorrowful Mystery of the rosary).  His prayers did not stop the authorities from arresting and ultimately crucifying him.  But it did put Jesus into a state of mind and heart to endure the upcoming hardship.  And so when we are faced with tragedy, prayer can help us cope with the overwhelming sorrow.  And let's also remember that tragedy usually involves the loss of life.  The recently departed need prayers too both for God's mercy and to decrease their time in Purgatory.
It's time to double down.  If you see someone mocking prayer, that should be your call to action.  You don't have to engage them on social media since their little soundbite quip requires a larger response and dialog than what social media usually affords.  Instead, think of their comment as a cry for help.  Those who mock prayer are the ones who need it most.  Give them what they need.
Related articles