Those who recite my Rosary faithfully are my beloved children, the brothers and sisters of Jesus Christ.
I think about one of the companies I worked for which had a very intense, deadline-driven atmosphere.  This was in the feature film industry where you can't just partially finish a shot in a movie or half-deliver a commercial.  There are no beta releases or patch fixes you can deliver later if you fall behind schedule or miss an important detail.  There is tremendous pressure to finish complex shots on schedule and get every detail perfect.
People new to the industry get weeded out fairly quickly because many of them realize that the 7-day work weeks, the every increasing standards, and constant pressure isn't the career for them.  Initially, fellow coworkers don't exactly embrace new employees with open arms because they don't know if they will stick around for very long.  But if you can weather that culture shock and survive a few projects then the company and your fellow co-workers start to accept you more as a teammate.  You showed that you have what it takes to survive and thrive in the industry and you aren't just some flash-in-the-pan employee who thought movie production was all fun and games.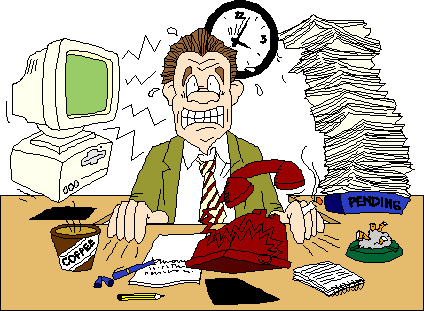 Many careers have this type of path where you have to pay your dues.  Lawyers often work their tails off before making partner.  Investment bankers leave their jackets over their chairs at night so their boss won't think they slacked off and left work early.  Software engineers often bring a sleeping bag to work and snooze under their desk or in an empty office when facing a large project deadline.  There are very few careers where you start out at the top.  And even in the ones where you do start with an elevated title, you still have to work hard to earn the trust and respect of your coworkers.
While many people understand that getting the most out of their careers, marriage, family, and friendships takes hard work, it doesn't seem like they have a similar understanding when it comes to faith.  They often believe that getting the most out of their religion is almost entirely God's responsibility, not theirs.  For many people, their faith is nothing more than showing up to Mass on Sunday and that's it.  And I'm sure of that group many of them wonder why God feels so distant to them.  But that's like an employee of a company putting in the bare minimum of effort and then wondering why they don't move up in the company or find their career fulfilling.  God is always willing to bring you in close in His grace, but you have to make the effort to actually want to be in His grace.
Mary not only says that you can forge a deeper relationship with Jesus Christ, she promises it!  She even lays out exactly how to truly be one of Jesus' disciples.  It's not some mystery that only a chosen few are called to.  Mary says pray the rosary faithfully and she promises it will create a deeper relationship with her and her son.  That is something any one of us can do.
Pray the rosary, go to Mass, learn the faith, avoid sin.  Those are the keys to feeling that love, hope, and compassion of Jesus.  I know I've said it before but it's worth repeating.  He's always there doling out the love and grace but you have to put yourself in the right mode to accept it.  You have to tear down those walls of sin and pride to let Jesus into your heart.  But tearing down those walls is not quick and easy.  And our human frailty is always trying to erect new walls that block God from our souls.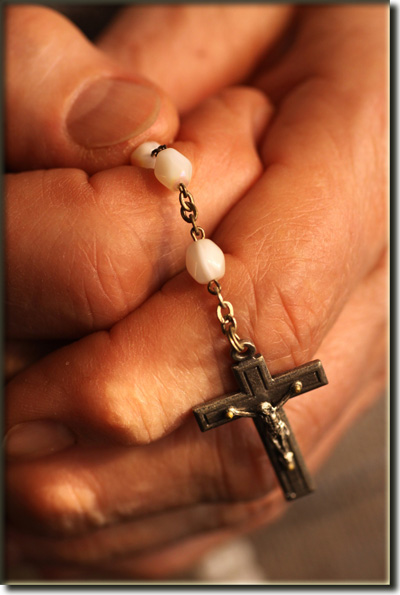 When you do come up with a solid plan to routinely tear down those walls of sin, the payoff is huge.  It's one thing moving up the corporate ladder and feel invested in a company.  But that pales in comparison to feeling that deep sense of peace and comfort that comes from embracing a life of discipleship and commitment to the Catholic faith.  And there is nothing better than realizing in a way that you can't logically comprehend or explain that Jesus Christ knows you as one of His own and loves you.
I may have misspoke earlier when I said it's no mystery on how to get closer to Jesus Christ.  It's actually 20 mysteries… 20 rosary mysteries that is!
Related articles