The next of the seven deadly sins we're looking at is pride.  Many consider pride the worst of the seven deadly sins and also the foundation of the other sins.  Pride means putting your wants and importance before anyone else's authority.  And what is a sin?  It's putting your desires in front of what God wants.  When we sin, we knowingly act without regard to the consequences because we don't accept any other law beyond our own.  According to C.S. Lewis, it's pride that leads to every other type of sin because it's the anti-God state of mind.
Pride is so deadly because, by its very nature, it remains hidden.  As Fr Dwight Longenecker puts it in his article on Catholic Exchange:
This is why pride is so deadly, because it is the one sin that hides itself so effectively. The proud person, by very definition, does not realize he is proud. If he realized he was proud he would repent, but it is pride which keeps him from seeing that he is wrong or sinful in any way. Pride is a very difficult sin to do anything about because the proud person will even go so far as to admit that he is proud, and that makes him even more "right" than he was before!
The Scriptural Connection
Look at how blinded the Pharisees were by their own pride that they could not accept Jesus' teachings.  They dwelled on their own self-importance and their understanding of God and the Law that they couldn't accept the teachings of a poor carpenter from Nazareth.  They criticized everything Jesus and His apostles did from breaking certain Mosaic laws to ministering to sinners; acts their pride did not allow them to do.  So indebted to their pride that the Pharisees didn't even come to believe after witnessing Jesus' countless miracles.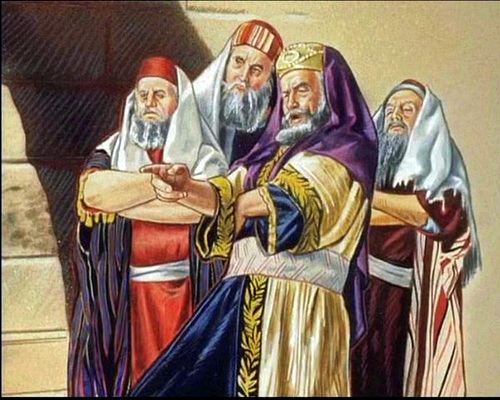 We turn next to Saint Paul, or rather Saul before his conversion.  Saul was a Roman Jew who persecuted the early Christians.  He was so blinded by pride that he refused to accept the teachings of the apostles to the point of killing them (poor Saint Stephen).  Saul justified what he was doing by claiming it was God's work.  In reality, he was just keeping the status quo where the power of the Law was taught and enforced by those who believed they were important and holy enough to wield it.  Ironically, God physically blinded Saul on the road to Damascus to humble him.  That event led to his conversion.  Once a humble servant of God, Paul was able to preach God's Word throughout the world because he could let go of his own self-importance.  He teaches to this very day through his various letters in the New Testament.
The Rosary Solution
Humility is the heavenly virtue that counters pride.  The humble heart thinks of others and understands and appreciates others' talents and strengths.  It also allows us to put our faith in God by recognizing His authority over us.  The humble heart accepts Gods law while the prideful one fights and rebels against it.
Humility is the fruit of the First Joyful Mystery — The Annunciation.  Mary proclaims, "I am the Lord's servant, may it be done to me according to your word" (Luke 1:38) when hearing God's plan for her.  She doesn't consider herself high and mighty as a prideful person would.  She doesn't see God choosing her as some sort of award or even something to brag about.  Instead, she sees herself as the humble servant called to do God's Will.  She doesn't complain about God messing up her life's plans.  Instead, she realizes that God's plan is the best plan even if it's unconventional.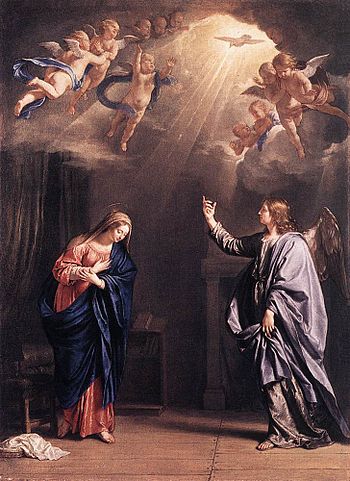 Humility also shows itself in the Third Sorrowful Mystery — Jesus' Crowning of Thorns.  It is a time when Jesus is mocked or tortured.  At that time, He could have proven Himself as the Son of God by performing any number of signs.  Jesus could have said that He didn't have to take any more abuse from lowly humans since He was the Messiah.  But Jesus humbly lived out God's Will by enduring mockery and torture.  Humility sometimes means suffering in doing what is right instead of constantly asking "Why me?  Am too good for this type of treatment."  We should take Jesus' example in the Third Sorrowful Mystery and always accept God's plan for us even when it's difficult or doesn't make sense.
Ask yourself, are you humbly accepting God's plan for you or is your pride causing you to rebel against Him?  Are you depressed or saddened because you have a hard time accepting God's Will?  Ask yourself, is that your pride talking?  Humility isn't something to fear.  It means greater freedom and comfort knowing that you are putting your life in the hands of some greater authority.  And what better authority to place your life than our loving God and His Church?