"'Amen, I say to you, all sins and all blasphemies that people utter will be forgiven them. But whoever blasphemes against the Holy Spirit will never have forgiveness, but is guilty of an everlasting sin.'"
This passage from the Gospel of Mark confused me until recently.  We talk about an all loving and merciful God so how can there be an unforgivable sin?  How can the God that created everything from nothing not have the capacity to forgive everything?  When I was younger, I asked myself, "what if I already committed this unforgivable sin and not know it?  Is the rest of my life pointless because God has already told St. Peter to not allow me into Heaven?"
Fortunately, the unforgivable sin doesn't work like that.  This isn't some sort of gotcha or fine print in Catholic doctrine that God will use to keep you out of Heaven.  It's simply a way of restating that a sin will remain unforgiven if you never ask for forgiveness.  This Catholic Exchange article does a good job of breaking down the unforgivable sin into six aspects:
despair
presumption
impenitence
obstinacy
resisting truth
spiritual welfare
Do you notice a common theme in these?  As the CE article states:
In every case analyzed above, we can determine that the only way any sin is truly unpardonable is if the person remains unrepentant. The reasons, as we have sorted through, vary from envy to despair. Each is caused by a hardness of heart, which is directly opposed to meekness. Meekness is that beatitude that mollifies and softens what has become calloused by deep, unhealed wounds. Our models for meekness, of course, are Jesus and Mary.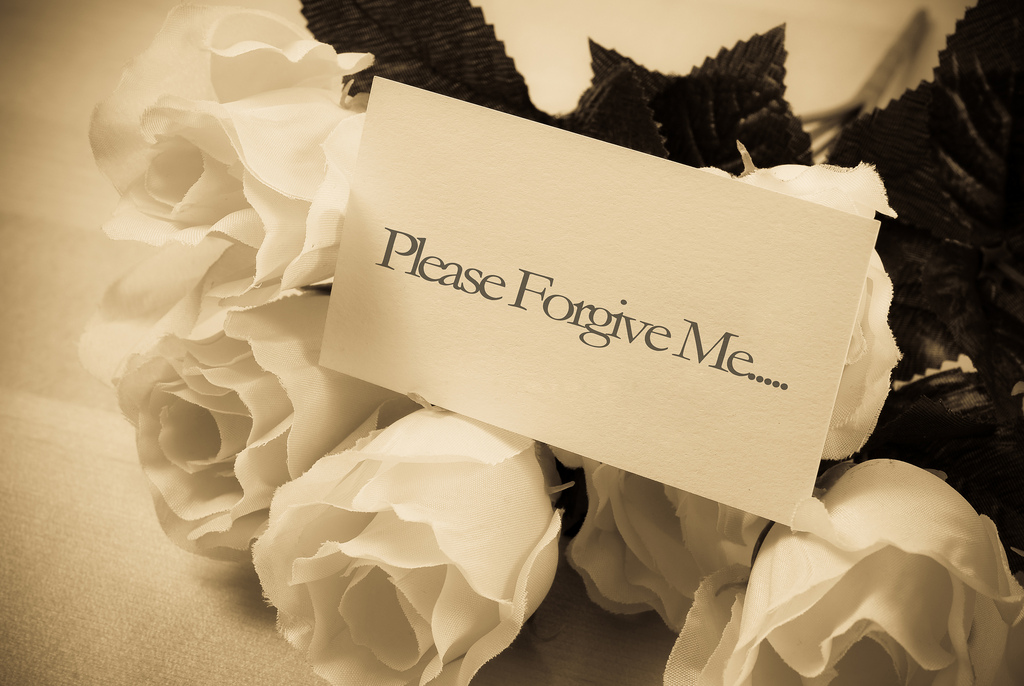 How does the Rosary teach us about meekness and avoiding behaviors that lead to an unforgiven sin?  Let's look at the Fifth Joyful Mystery and the finding of Jesus in the Temple.  Mary and Joseph searched for Jesus for three days after losing Him in the caravan.  They did whatever they needed to do to find Jesus.  We too must do whatever it takes to find Jesus when we lose Him by sinning.  We can't have a hardened heart or the presumption that Jesus is okay with our behavior.  We must acknowledge our wrongdoings and come back to Him through the Sacrament of Reconciliation.
Think about the Second Luminous Mystery of the Rosary and Jesus' miracle at Cana.  We see Jesus' ability to perform miracles and turn potential disaster (a wedding without booze, oh no!) into overflowing joy.  That miracle is a great metaphor for what happens to our souls in the Sacrament of Reconciliation.  God, through the Holy Spirit, takes our broken, damaged soul and miraculously transforms it into a pure one filled with hope, joy, and grace.  Mary asked Jesus to perform a miracle at Cana.  And, whenever we enter that confessional, we ask Him to perform a miracle too.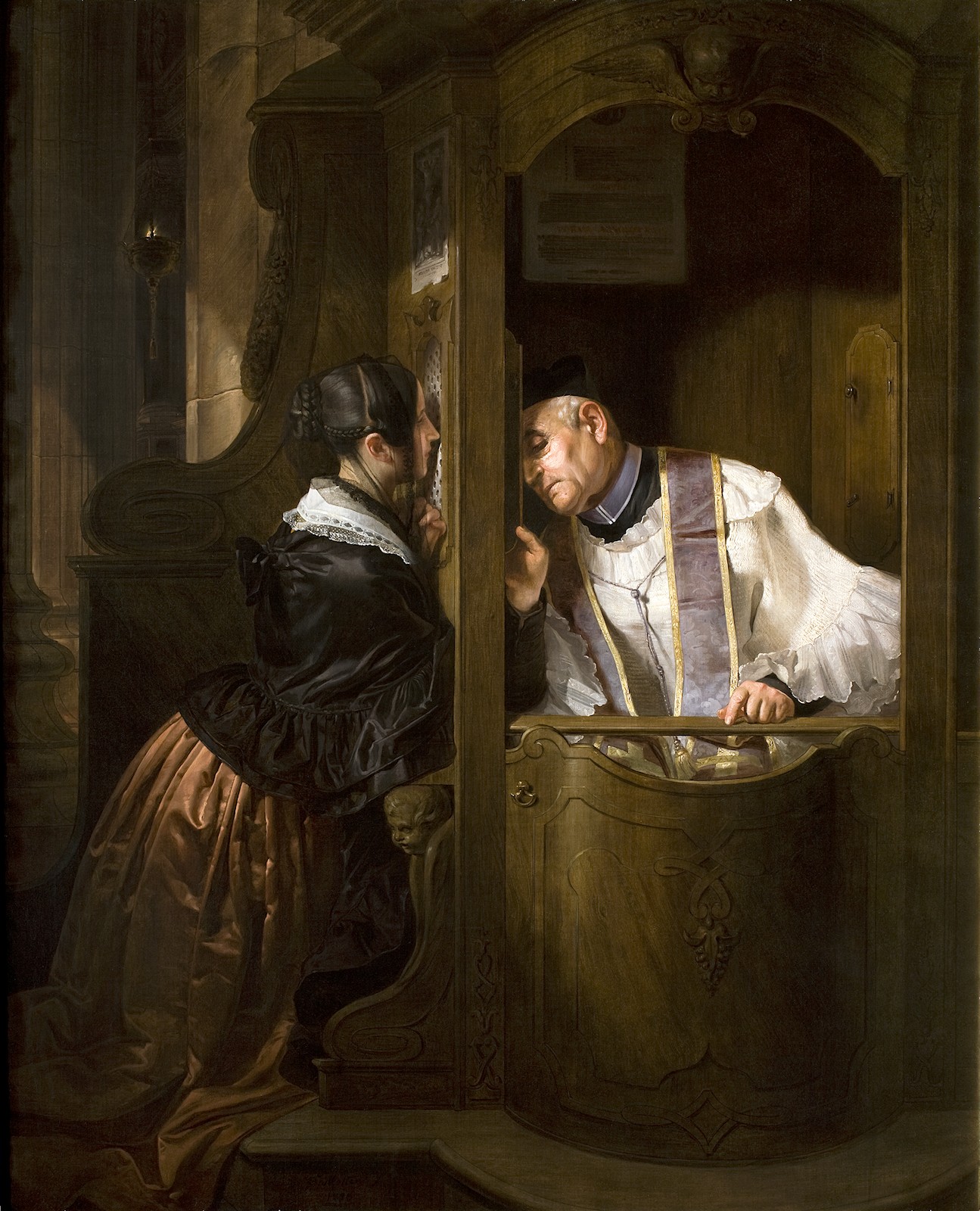 Next we turn to the Third Glorious Mystery of the Rosary — the descent of the Holy Spirit.  Why is a hardened heart such a grave offense?  Remember, the Holy Spirit is one part of the Holy Trinity.  So rejecting the power and authority of the Holy Spirit is rejecting God.  And what's mortal sin but the total rejection of God?  By thinking that God can't or won't forgive us, we reject His supremacy over His creation.  We are saying that we, the created, are capable of actions that are beyond God's control.  When we pray this Rosary mystery, let's not only think of the Holy Spirit as our guide but also remember that He's also God as part of the Holy Trinity.
Finally, the Fifth Sorrowful Mystery — Jesus' Crucifixion.  There's actually two things to consider.  First, Jesus is so willing to forgive that He asked God to forgive the ones who crucified Him.  For most of us, our sins will probably never be as grave as murdering God's begotten Son.  If God can forgive that, He can forgive anything we do.
Also, the criminal crucified next to Jesus simply asked Jesus to remember him.  And Jesus proclaimed that the criminal would be with Him in paradise.  Again, ask Jesus anything with a meek and humble heart and Jesus will respond.
Okay, now that we've talked about the power of God, Jesus, and the Holy Spirit, I'll end on a more light-hearted note.  Here's a clip from The Simpsons about the limits of God's power.