I don't know if you've ever encountered this uncomfortable situation when you were young — running into your teacher outside of school at a restaurant, bank, or supermarket.  I was often confused on how I should act because there was a person who was an authority figure in one context but a "regular person" in another.  It was hard seeing my teacher as anyone other than my teacher.
As I  got older, I realized how isolating that must have made teachers feel if their encounters outside of school with students were so awkward.  To many of the people in their lives, they would only be that red pen using, sticker distributing, detention giving teacher.
The same goes for priests.  Growing up, I always viewed priests, not as regular people with hobbies and interests, but as men who spent all their time conducting Mass, teaching, visiting the sick, and praying.  In my mind, they didn't watch sports, read non-religious books, play musical instruments, or browse the internet.  Nor did they have normal faults that I could relate to like impatience, selfishness, greed, laziness, etc.  Like teachers, my interaction with priests always felt awkward because I couldn't figure out how I should act around them.  After all, how do you act normally around someone who has heard all your sins in the Sacrament of Confession?
Pope Francis' July 2018 intention is for priests, who experience fatigue and loneliness in their pastoral work, may find help and comfort in their intimacy with the Lord and in their friendship with their brother priests.  It's important to understand that priests lead hard lives.  In many instances, they are away from their friends and families and the area where they grew up.  They are always on call for emergencies like administering the Sacrament of Healing to the sick or need to counsel those who are having difficulties in life.  I'm sure that they would appreciate some normalcy in their lives.  It's not that they want to get away from their vocation, but instead, not have people act awkwardly around them because of their vocation.
The Rosary Connection
Vocation is a central theme of the First Joyful Mystery of the Rosary.  In this mystery, God calls Mary to a very specific life.  And that's what a vocation is — a calling.  Mary responds with a humble yes with an idea that her vocation would be difficult even without full knowledge of what she was accepting.  And so it is for priests who freely enter the priesthood with an understanding that it will be a difficult vocation but probably not fully realizing it until they've lived it for years.  The Annunciation should teach us to really discern our vocation and once we say yes to it, to work as hard as we can to make the most of it.  We should be mindful that priests, as learned and experienced as they are, are also discovering new aspects of their vocation and can benefit from the lay faithful's support.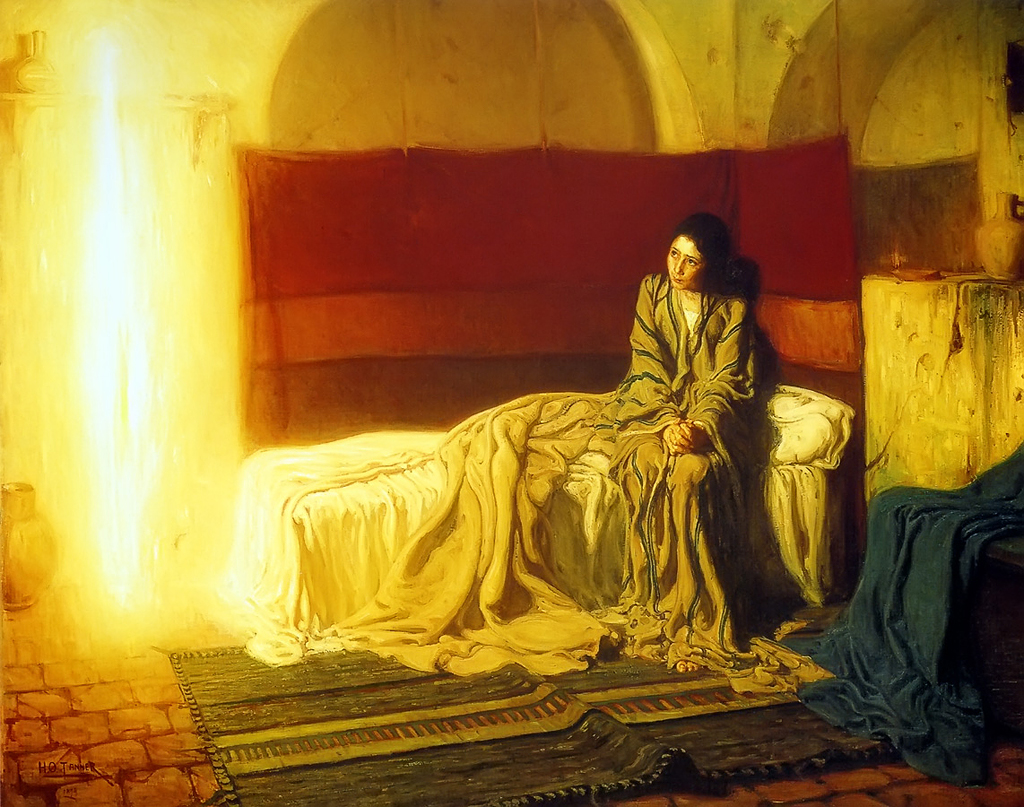 Moving on to the Fourth Joyful Mystery — the Presentation.  There are many vocations at play in this mystery.  We see Mary and Joseph living their vocation as husband and wife and parents to Jesus.  The presentation shows that they are committed to raising and teaching Jesus their faith.  It's a model that all parents should imitate — that we are responsible for teaching our children the Catholic Faith.  This means setting a good example and actively practicing our faith.  In keeping with Pope Francis' July intention, it also means educating our children on religious life and the important role priests play in our spiritual development.  Parents should be open to the idea that their sons may have a calling to the priesthood and help them explore that vocation.
Another important person in the Fourth Joyful Mystery is Saint Simeon.  In the Gospel, all that is really said about him is that he was a righteous man who spent most of his time praying in the temple after the Holy Spirit came to him with a promise.  Doesn't that sound like the call to the priestly vocation?  Saint Simeon's life revolved around prayer and he was one of the first to introduce the world to the Chosen One, Jesus Christ.  This parallels the role of priests — introducing the lay faithful to Jesus.  But Saint Simeon's life must have been difficult; one of solitude and uncertainty.  When you pray this mystery, think of the solitude your parish priest may feel as he works on bringing Jesus to his congregation.
Finally, think of the Fourth Sorrowful Mystery — Jesus carrying His cross.  Jesus was exhausted and close to death as he fell three times and could barely walk.  I think priests must feel the same way at times — exhausted by the years of living their vocation.  We need to be like Veronica; making an effort to comfort and support the priests we know in our lives.  It can be something as simple as inviting a priest you are close to (like the one who married you, baptized your children, etc.) out for coffee or breakfast; something "normal" and relaxing.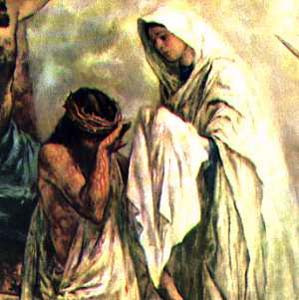 What will you do?  Stand on the side like so many people did when Jesus carried His cross?  Or make an effort to let priests in your life know how important they are and that you appreciate their sacrifices?