The focus at the end of January is on protecting the unborn.  January 22nd is a day of prayer for the legal protection of unborn children and it's bookended by pro-life marches on both coasts of the United States and throughout the world.  As I read news about pro-life rallies, the comment sections are usually littered with both support from pro-lifers and derision from the pro-abortion crowd.  It's easy to feel frustrated when pro-life marches get no attention while other, smaller marches plaster headlines.  I want to try to explain the mindset of the pro-abortion lobby and tell you a way we can turn them around.
It seems pointless to try to argue or debate someone who is pro-abortion with scientific evidence or even basic ethics. For many of them, abortion rights will always be nothing more than a woman's right issue.  Don't get me wrong, women's health and rights are important.  But the abortion issue covers so many other important issues of science, ethics, and morality.  When human life is at stake, it's disingenuous to ignore sound ethical and scientific arguments.  Unfortunately, that is where we find ourselves because too many people are willing to accept and publicize the pro-abortion lobby's limited scope of the issue.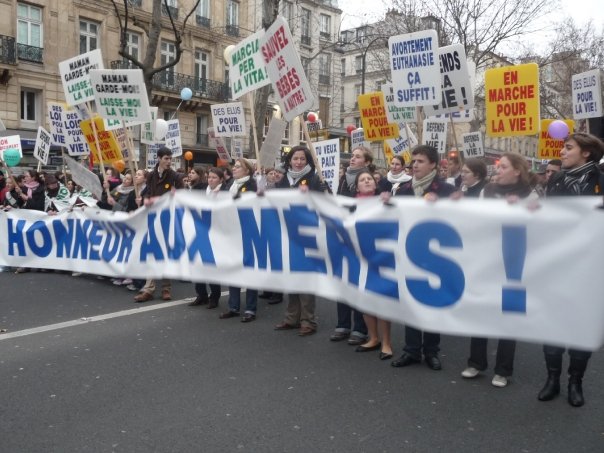 For pro-aborts, the abortion debate does not and cannot go any further than women's rights. If they entertained even the slightest idea that abortion goes far beyond a woman's right issue, they would have to confront questions that they would not have adequate answers to. They avoid this reality by making the abortion issue as tightly scoped as possible. This way, any pro-life argument becomes nothing more than an attack on women's' health or rights.  Any other argument is out of bounds and gets ignored or dismissed as irrelevant.
Think of the abortion debate like this. Imagine trying to describe the sport of snowboarding to people who have lived in a desert their entire lives and have never seen snow (let's also assume no access to a television or internet). You can talk about the gear, the technology, the mechanics, and the fun of it all you want. They will just not understand you. They don't have a frame of reference or any way to compare what they know from their experiences with what you're describing. The same goes for the pro-life vs. pro-abortion crowds.  The abortion supporter does not see the issue beyond "a woman's right to choose." A pro-lifer might as well speak a foreign language or be from another planet because a pro-abortion advocate looks at the issue completely differently.
This is where prayer comes in. When words fail, prayer succeeds. You may not be able to debate, argue, or reason with pro-abortion supporters, but you can pray for them. The Holy Spirit has a way of breaking through where words, reason, and logic fail. The Holy Spirit talks to the soul in a language that is beyond linguistics. The Holy Spirit doesn't need to come up with a convincing argument or coerce people into agreeing with Him. This is going to sound odd, but because the Holy Spirit can work outside of human logic, He can open people up to logic. In short, the Holy Spirit can help someone who never thought of abortion as a life issue start to see it as one. And when that wall falls down and the scope broadens, the logic, reason, and morality of pro-life argument can begin to take hold.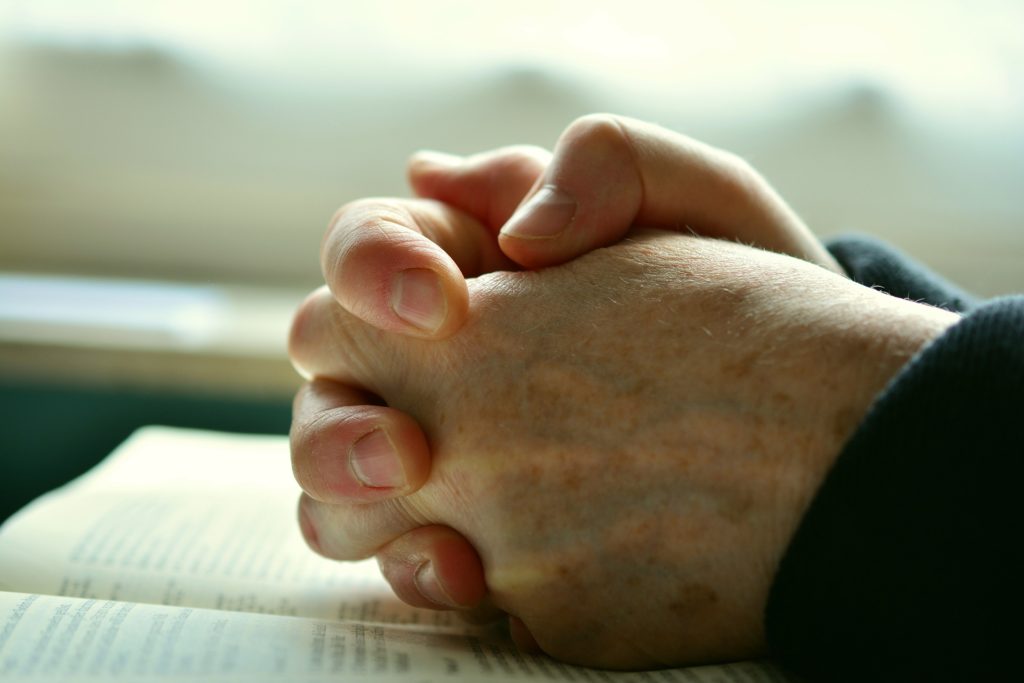 We pro-lifers need to perform these one-two punches. Reason, debates, and even 100,000+ people marches are not enough. Neither is retreating from the public square into the silence of prayer. It is prayer and asking the Holy Spirit to break down walls that will make the logic, debates, and marches that much more effective and ultimately triumphant.
And if you don't believe me, just look at all the people who used to be pro-abortion supporters or Planned Parenthood employees who became pro-life advocates.  I have a hard time believing that it was reason and debate alone that steered these people away from the abortion industry.  The takeaway — no matter how fruitless the marches and prayers appear, they matter.  Keep it up.
Related articles