We just finished Mary's month of May.  I hope it was a spiritually fruitful month for you.  I want to talk about the Catholic devotion to Mary and how that connects to rosary prayer.  This would have been a better article to publish at the start of May rather than in June so I apologize for the untimeliness.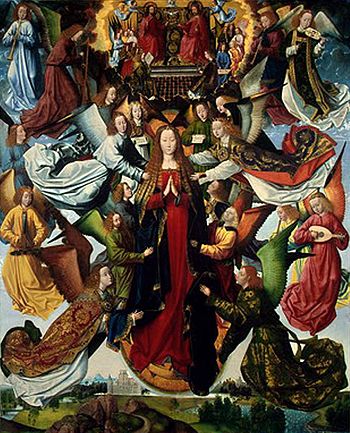 The Catholic Exchange did a great job of distinguishing the devotion we give to God (latria), what we give to the saints (dulia), and what we give to Mary (hyperdulia).
Latria basically means adoration. Traditionally, it refers to the worship and homage that we give to God and God alone.

Now, Catholics believe that we should not only honor those who excel in the things of this world, but that we should also honor those who excel in the things of the spiritual world (for example, in their devotion to God, their obedience to his will, and their charity to others). That's why we honor the saints — men and women who, during their earthly life, excelled in their pursuit of holiness. Honoring the saints does not detract from God any more than honoring athletes does. In fact, when we honor saints, we are honoring God, too, for it is by his gifts, and for his glory, that saints are able to excel in holiness in the first place.

And in recognition of Mary's pre-eminent holiness, the special recognition we give to Mary is called hyperdulia: the greatest amount of honor we can give to any created person.
When we pray the Fifth Glorious Mystery of the Rosary, Mary Crowned Queen of Heaven, we acknowledge her deserving hyperdulia devotion.  She was not only exalted in her earthly life by being chosen as the Mother of God, but further exalted in Heaven by being crowned queen.  And this is only fitting given that her son is King of Heaven.
We shouldn't get lost on the honor bestowed on Mary by both God and humanity.  We may think that God singling someone out, like he did Mary, would be like winning an award.  Some of us may picture it like receiving a certificate you can frame and hang on the wall to show off to your friends that you have God's seal of approval.  But honoring Mary because God honors her misses an important fact.  We don't honor Mary solely because something passively happened to her but we also honor her active response to God's plan.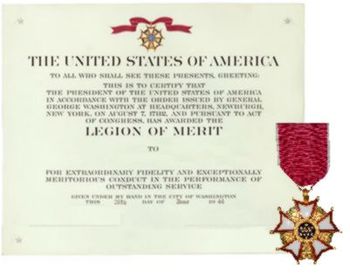 God singling out Mary for that very special role came at a price.  But because of her faith, it was a price Mary was more than willing to pay.  It's not like Mary could lead a normal life after the Annunciation.  She led a life of perfect obedience to God's plan even if that meant not understanding her son's ways and eventually watching him die on the cross.
Mary lived a life of perpetual virtue which couldn't have been easy.  While she was immaculately conceived and free from original sin, she was not divine like Jesus.  So living a life of perfect obedience and virtue had to have been challenging for Mary who possessed but overcame all the weaknesses inherent in being human.
When we pray the Fifth Glorious Mystery, we should ask our Queen Mother for the strength to imitate her and live in obedience to God's will.  When we give her hyperdulia devotion we should stand in awe of what she was able to do with her life and what we can do with her help and an active effort from us.  Praise Mary, not just because of her status in Heaven, but also because of the effort she put forth in her earthly life as a model of what God asks of all us.
Related articles