We are coming down the home stretch of this Lenten season.  Like a movie, the conflict between Jesus and the Pharisees is hitting its climax as Jesus' miracles get larger and more public but so does the ire of the Jewish authorities.  It, of course, culminates with Jesus' crucifixion and then resurrection.  Similar to how the readings are hitting their crescendo, so too should our observance of Lent.  It's time to pick up the praying, fasting, receiving the Sacrament of Reconciliation, and just putting our faith front and center in our lives.
This upcoming Sunday's Gospel is the account of Jesus raising Lazarus from the dead.  I want to focus on one specific verse.  It's a short, three-word sentence — "And Jesus wept (John 11:35)."  It is easy to overlook the significance of this sentence when you know what Jesus is about to do.  In fact, this sentence does not seem to make a lot of sense.  If Jesus was going to raise Lazarus from the dead, why did he weep?  Naturally, the other people wept because they did not know Jesus was going to raise Lazarus.  But why would Jesus, someone who healed and raised others from dead, weep when he knew that Lazarus' state was only temporary?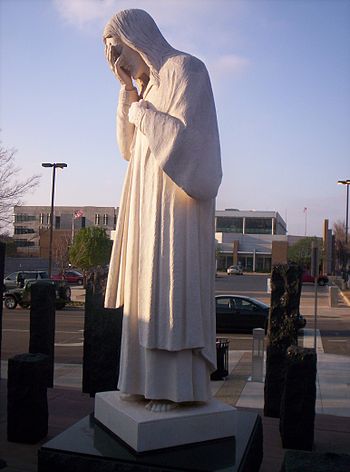 Jesus' weeping ties him to our shared humanity with him.  It is so easy to see Jesus' divinity in the accounts of him healing others, performing miracles, and resurrecting from the dead.  On top of that, we have the Catholic Church and it's billion+ members in all its grandeur.  But after 2000 years we tend to forget that Jesus was also human.  He shared all the same emotions as us except the tendency to sin.  Even when he knew that he was going to raise Lazarus, his weeping told people that he sympathized with them and understood their grief.  He did not distance himself but instead drew us closer to God by making himself more relatable.
When we pray the rosary, we should remember Jesus' humanity in addition to his divinity.  Remember that despite all the miracles he performed, Jesus was one of us.  He showed grief at the death of a loved one.  He showed fear in the Garden of Gesthemene before being arrested and crucified.  He showed anger when he threw the merchants out of the temple or the countless times he chastised Peter.  Even going back to the story of Lazarus, the Gospel says that Jesus was "perturbed" by everyone's lack of faith.  Yes, it seems like Jesus wasn't immune from frustration.
Jesus asks a lot of us.  He asks us to live for the Kingdom of Heaven and convert by turning away from our sinful or earthly ways.  Like a defiant teenager rebelling against his parents, we may tell Jesus, "Easy for you to say!  You're perfect!  You just don't understand what it's like to be me!"  But Jesus replies, "I understand perfectly.   Remember, I know what it is like to be human.  I shared the same feelings and emotions.  And I ask these things of you because I know what it is like to be you.  I'm not some distant God who does not know the human condition for I experienced it personally."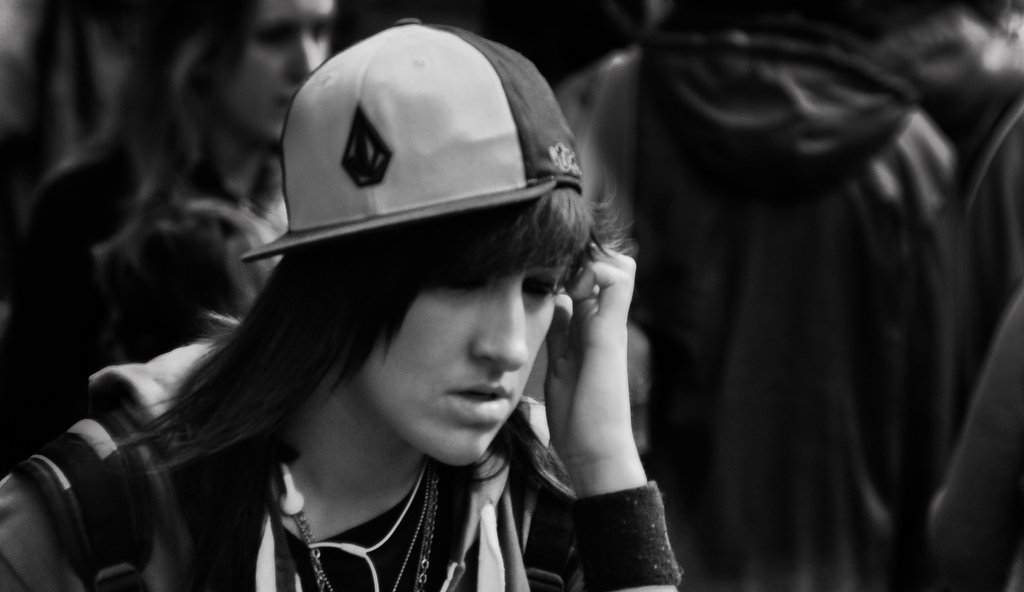 Fasting, praying, reading the Bible, and confessing sins are all difficult during Lent.  And in general, living a spiritual life can be difficult.  But the Church calls us to this life not because it expects us to fail.  The Church does not call us to a holy life that is completely beyond our ability to grasp.  The Church follows Jesus' teachings born out of his experience being human and knowing what we are capable of.
Related articles