Whoever recites my Rosary devoutly reflecting on the mysteries, shall never be overwhelmed by misfortune. He will not experience the anger of God nor will he perish by an unprovided death. The sinner will be converted; the just will persevere in grace and merit eternal life.
What separates great athletes from good ones is their ability to overcome difficult challenges and seemingly insurmountable odds. When the game is a close nail-biter, they dig down deep and find a way to come through at key moments. Take the recent NFL playoff game of the Colts vs. Chiefs. The Chiefs had a 28 point lead at one time in the game and it seemed like the Colts season was coming to a disappointing end. The Colts quarterback, Andrew Luck, was having one of his worse games in his NFL career. But the Colts rallied back fueled by Luck's three passing touchdowns and recovering a fumble for the game winning touchdown. Luck didn't let the terrible start overwhelm him and he was able to gather himself and mount one of the greatest comebacks in NFL history.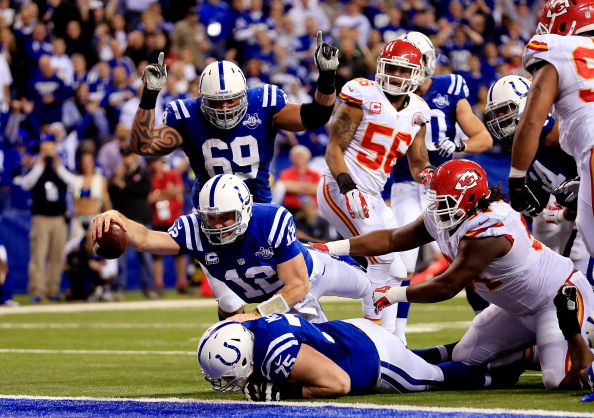 Mary tells us that when we pray the rosary devoutly we find the ability to dig down deep and not let life's setbacks keep us down. Like a great athlete, we will have the ability to "muscle through" even when it seems like everything around us is falling apart. Notice that Mary does not say we will never encounter misfortune. Misfortune is an inevitability whether we like it or not. She says we won't be overwhelmed by it. Now that doesn't mean we will turn every bad situation into a positive one. Sometimes even great athletes can't overcome a huge deficit and win every game. But it does mean that we'll never let life's difficulties separate us from God's grace.  No matter what life throws at us, we will not let it break our faith. Even if we never overcome great misfortune in this life, if we truly believe in the power of the rosary we will find hope and comfort knowing that will will find peace and happiness in Heaven.  Even the greatest worldly misfortunes will seem laughably trivial compared to the glory of Heaven.
Mary says in the second part of her promise that those who pray the rosary devoutly will not perish by an unprovided death. What is an unprovided death? An unprovided death means that your soul isn't in a prepared state for God's judgement. You have sins on your soul which you have not confessed and are not forgiven. Think of it like defaulting on a loan. Sin is like a debt and it's a debt you want fully paid off when you die. Otherwise you will face the anger and punishment from your loan provider. In this case God.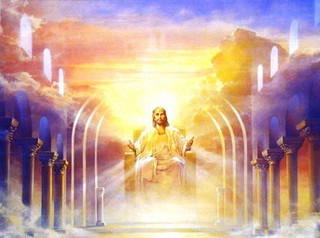 It's important to understand a few things. An unprovided death and dying in a state of mortal sin are not the same. An unprovided death is not an automatic judgement to Hell. Remember, we cannot know the state of someone's soul at the moment of death nor God's infinite mercy. Even the unprepared soul can find mercy and eventually find its way into Heaven. Also, someone can have a prepared soul without necessarily going to Confession. There are plenty of cases where people die suddenly (car accident, heart attack, fatal accident) without being able to first confess to a priest. But we don't know if in that instant before their death (the time when people say their life flashes before them) that they repent and prepare their soul for God.  I bring up these caveats because it's important to understand the many ways someone may prepare their soul outside of the standard means of receiving the Sacrament of Confession.
It's a pretty logical conclusion that those who recite the rosary devoutly will not have an unprovided death. I already discussed in previous rosary promises that those who pray the rosary earnestly will tend not to commit as many sins in the first place. And those who truly live according to the lessons of the rosary and the teachings of the Catholic Church will be ever mindful of the state of their soul. Someone who is truly converted by the rosary will always share his heart, mind, and life with God up through the moment of his death.
Mary doesn't promise magic nor does she give people a free pass to live however they want through the rosary. This rosary promise, like all her other promises, simply spells out the logical conclusions for those who truly embrace the rosary.
Related articles