Poor Saint Thomas. I always felt like he got a bad wrap being forever known as Doubting Thomas. All the apostles had their faults, but Saint Thomas and Saint Peter's are probably the best known along with Judas Iscariot. How unfortunate that his moment of weakness came to define him. He's like the kid at school that picked up an unflattering nickname based on doing something silly on his first day.
Why did Saint John include this story about Saint Thomas? All the Gospel writers had good reasons for removing or including certain content. Saint John even went as far as providing editorial notes saying that he intentionally left out many of the acts Jesus performed (John 20:30, 21:25) But he included Saint Thomas' doubt. That story made the cut. What's so important about it?
We Can't Put Our Hands in Jesus' Side
I think Saint John included this story about doubt knowing that everyone reading it for ages to come would relate. Future generations would be like Saint Thomas — being told of Jesus' resurrection without actually seeing him. We have the Church telling us that Jesus rose from the dead, but we can't actually place our hands in Jesus' nail marks. In the lack of physical evidence, will we doubt or believe?
Before we're too hard on Saint Thomas, ask yourself if you would have acted differently. Jesus rising from the dead was an extraordinary claim. It wasn't hardened by thousands of years of Church history. Remember, the apostles at this time were still trying to make sense of Jesus' teachings. They didn't have centuries of teachings and theologians to help guide them. I think Saint Thomas' reaction was reasonable. And it was one that many of us still exhibit today.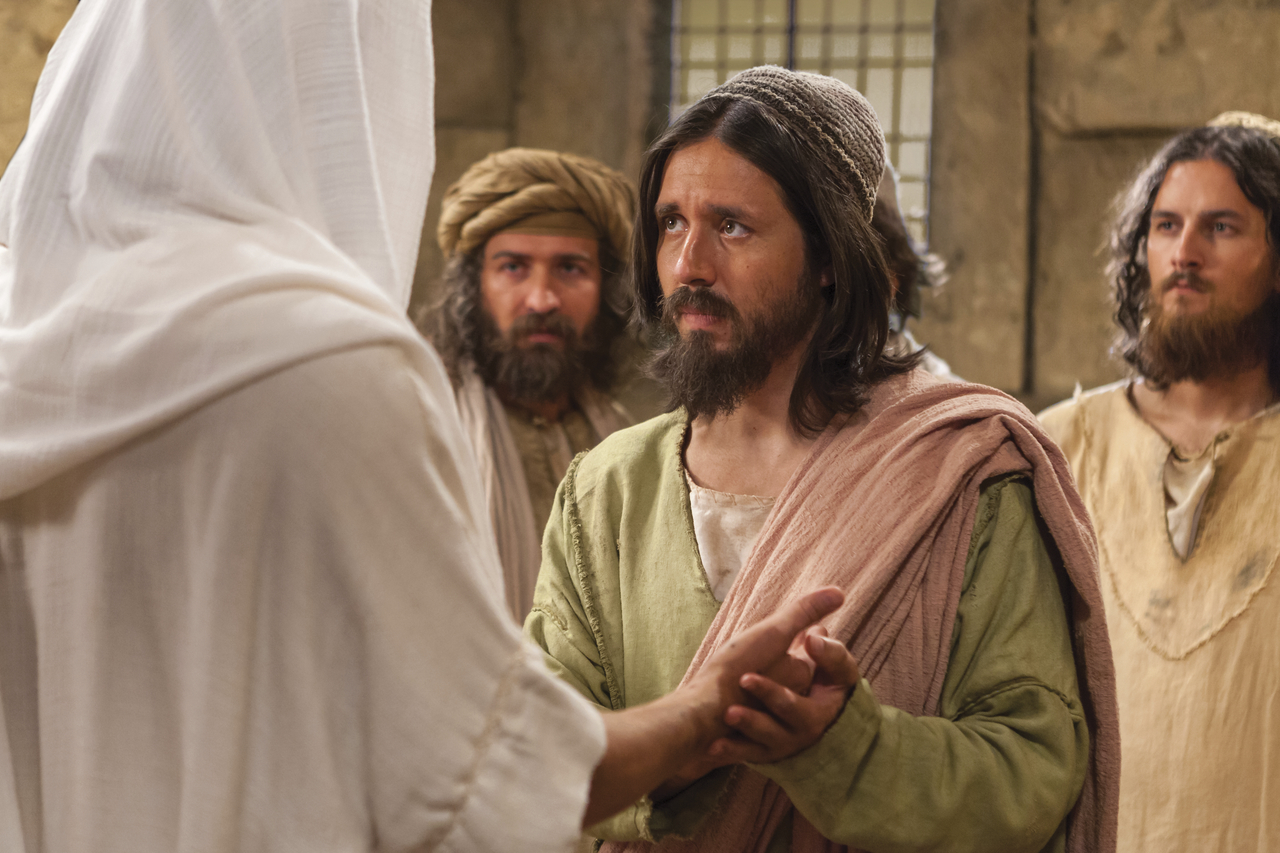 Many of us have moments of doubt about our faith. We're just lucky that we don't have someone recording our doubts and putting them into the most widely distributed book of all time as Saint Thomas did. I think there are times when we want more proof from God. We want to know that the prayers, fasting, almsgiving, etc. are all necessary and ultimately beneficial. Our doubt manifests itself in various ways such as:
Not going to Mass or not paying attention during Mass
Not believing in the Real Presence of the Eucharist
Delay receiving the Sacrament of Reconciliation
Not praying
Acting in ways that are contrary to Church teaching
Committing sin
Sin is Doubting God
It's that last one, committing sin, that I would like to focus on. Sin is demonstrating a lack of faith. It's knowing what Jesus wants out of us and then doing the opposite. If we were 100% faithful to Jesus with no doubt in him or his Church, we wouldn't dare do anything contrary to his teachings. And yet, we all show our doubt when we sin. We implicitly say, "I've heard the Church's teachings, but I don't fully believe them." We wouldn't dare commit a sin if Jesus was physically standing in front of us. But he is always there with us but our doubt blinds us to his presence.
Here's the good news and why Saint John included Saint Thomas' story in his Gospel. He knew that future generations, billions of people, will not have the advantage of seeing proof of Jesus' resurrection like Saint Thomas and the apostles. John's Gospel says, "Blessed are those who have not seen but believe" (John 20:29). That's us! This account, while at Saint Thomas' expense, is meant for us. It is a call for us to have faith in Jesus Christ for all time after Jesus physically left this world in the Ascension.
Fighting Doubt with Rosary Prayer
When I'm looking to fight doubt and have faith, I turn to praying the First Joyful Mystery, The Annunciation. Mary, while confused and puzzled by the Angel Gabriel's announcement, didn't doubt God's plan. Likewise, Saint Joseph, while having concerns of his own, also put his faith in God when he stood by Mary's side instead of divorcing her. They didn't demand proof or challenge God like Saint Thomas. Rather, they humbly accepted God's Will. When we pray this mystery, let's also ask God for humble faith in His divine Will.
I also think about the Third Luminous Mystery, The Proclamation of the Kingdom of Heaven, and the Call to Conversion. The Kingdom of Heaven is real. But how much faith and confidence do we have living for it instead of earthly delights? Again, when we sin, it shows our doubt in the reality of God's heavenly kingdom. And that is why Jesus calls us to conversion. Conversion means having more faith and less doubt in God's plan for us. It means trying harder to live for something we cannot immediately see instead of demanding God to prove himself.
Unfortunately, Saint Thomas can't escape his Doubting Thomas label. But Saint John included his account in his Gospel for our benefit. Are you striving to live in God's grace and have faith in God's plan? Or are you wasting valuable time demanding proof before living for God's kingdom?