It's that time of year again. Flowers start to grow, the grass turns green, trees get their leaves back, and we get ashes on our forehead. Yep, that's right, on March 5th we kick off Lent with Ash Wednesday.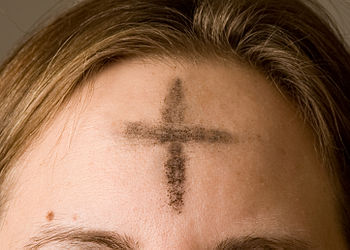 I read a great article in the Catholic San Francisco about how to prepare for Easter this Lent. Sister Margie Lavonis says it best when she wrote in her article, Lent: An opportunity to grow, that we shouldn't "let this be just another 40 days of the year."  She talked about many of the same themes I routinely mention on RosaryMeds (has she been reading my work?).  She touches on how our relationship with God needs a commitment from us, through prayer, to grow:
No relationship can deepen and grow unless we are willing to listen and share ourselves with the other person. God is no exception. During Lent, if you don't already, set aside at least fifteen minutes of your time each day to be with God. Go to a quiet place, if you can find one, slow down and let God love you. Read and reflect upon some scripture each day and get to know the one who loves you unconditionally and who has given you all you have. I suggest using the Mass readings for each day and reflect on what God is saying to you. In fact, it would be good to try to go to Mass more than just on Sunday if you can.
She also covers some ideas for fasting and alms giving. Remember, it's not all about giving up desserts and writing checks. I know it may sound cliche, but I'm really going to try to remember that it's Lent every one of these 40 days leading up to Easter whether that means praying more, offering small sacrifices to God, or giving a little more of my time and patience to those who need it.  How about you?  Are you prepared to get prepared?
Related articles