Update: This article is not about the pope's recent statements in America magazine and commented on in the Huffington Post and New York Times.  It is about something he wrote in an Italian newspaper a few weeks ago.  But don't worry, I'll discuss the America magazine article in an upcoming post.
A few days ago, Pope Francis wrote a lengthy article responding to some questions proposed by Eugenio Scalfari, co-founder of the newspaper La Repubblica and an atheist. First of all, I find it amazing that the pope can even find the time to read an editorial in a local newspaper, let alone respond to it. I think it shows just how well Pope Francis understands modern tactics of evangelization. He knows that encyclicals are great for diving deep into questions of the Catholic Faith, but if you really want to connect with people you need to communicate in a more casual way using popular media. He might have done more good and educated more people about the Catholic faith in his letter to Mr. Scalfari than what he would have done in ten encyclicals.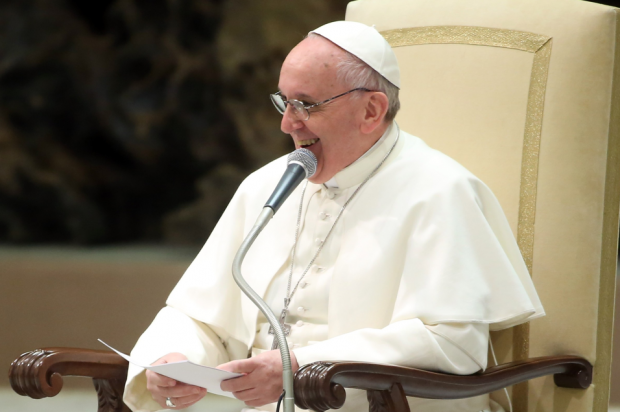 The main purpose of Pope Francis' letter was to address how the Church views atheists regarding their salvation and entrance into Heaven. The pope wrote:
First of all, you ask if the God of the Christians forgives those who do not believe and do not seek faith. Given that – and this is fundamental – God's mercy has no limits if he who asks for mercy does so in contrition and with a sincere heart, the issue for those who do not believe in God is in obeying their own conscience. In fact, listening and obeying it, means deciding about what is perceived to be good or to be evil. The goodness or the wickedness of our behavior depends on this decision.
Now the popular media jumped all over this statement essentially declaring the pope said something like "all atheists go to Heaven" or that He reversed some doctrine; neither which is true. This isn't the first time the media completely misreported the pope's comments and certainly won't be the last. The pope did not unveil a new doctrine, but only reiterated what the Church has taught for generations. The fact that this seems new to everyone, including many Catholics, shows just how little we understand about the Catholic faith.
The Church has always taught that there is no way any of us here on Earth know who will go to Heaven and who will end up in Hell. Yes, we have a lot of guidelines, teachings, and commandments passed on from God through the prophets, His son Jesus Christ, and Church tradition. But there is always that unknown factor that the pope mentions — God's infinite mercy. We just cannot know who God forgives and why.
Remember, the Church teaches that non-Catholics can go to Heaven if they've never had an opportunity to know God's Church but live according to the natural laws of morality. When we think about this scenario, we often think of some isolated tribe out on a tropical island somewhere who have never seen a bible. But what about the person who never went to Mass growing up? What about the person who is surrounded by people who actively hate the Church or just don't place any value on organized religion? What about the person whose view of the Church comes solely from sources that misreport the Church's teachings? What about the fallen away Catholic who just went to Sunday Mass out of obligation but never really participated? Aren't these also people who never really "knew" God's Church? The Catholic faith has always taught that these people, including atheists, are also able to find mercy and forgiveness just like the stereotypical "isolated native" that has never seen a church or opened a bible.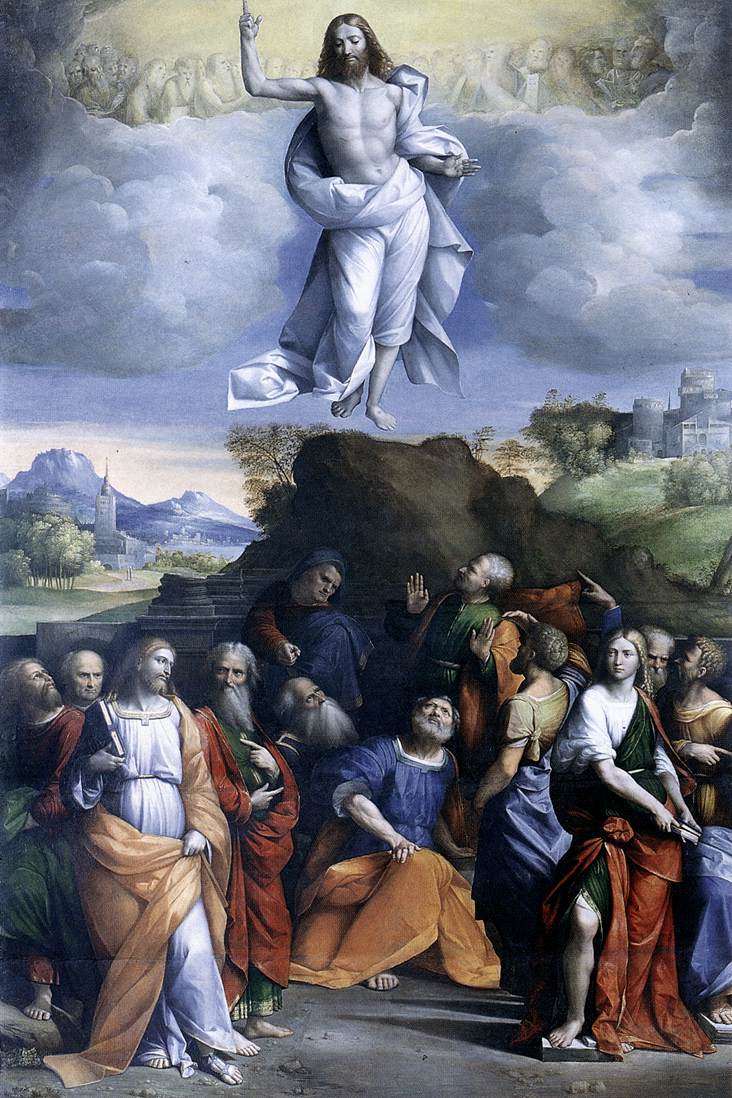 Whenever I think about our ultimate fate, I'm reminded of the Second Glorious Mystery — Jesus' Ascension. When I pray and meditate on that rosary mystery, I remember that Jesus took His rightful place in Heaven at the right hand of God and acts as our final judge. We know that our actions, combined with God's mercy, will decide whether we spend eternity in God's kingdom or Hell. We should be thankful that God is infinitely merciful and that whether we end up in Heaven isn't an in/out, true/false, on/off proposition. Because if it were, I dare say that most people would probably fall short of meeting the requirements to enter Heaven. We all have our failings, but it's God's mercy, both through the Sacrament of Reconciliation and at our final judgement, that allow us to live for eternity in His kingdom.
But why must we understand and live by the Catholic teachings when the pope said anyone, including atheists, can go to Heaven? Are devout Catholics just suckers wasting their time going to Mass and receiving the sacraments? Far from it. Remember, the pope said that God's mercy is infinite, but not automatic. Ask yourself, do you want to rely solely on God's mercy to enter into His kingdom? Or would you like to actually increase your odds, as it were, by following His Word? Let's put it another way. Suppose there was a way to learn the winning numbers in the lottery ahead of time. But to learn those numbers, you have to put in years of hard work. Would you do it? After all, you could always avoid the work and just leave it up to chance. Maybe you will get lucky and guess the right numbers. The same goes for salvation, but the stakes are much higher since it's dealing with our eternal souls. Are you going to leave such an important decision solely on God's mercy or do you want to put forth the effort now to really earn your place in God's kingdom?
Related articles