In my first article about the Pompeii Rosary Novena, I discussed what I learned about Rosary prayer from a tactical standpoint.  I discussed my strategies for finding time to pray 15 mysteries every day and its benefits.  In this article, I'm going to discuss whether Mary responded to my 54 days of Rosary prayer.  I prayed this novena asking Mary to intercede on behalf of people in my life who have chronic illnesses.
The big question is, were the people whom I prayed for cured?  Yes, but not in the way you may imagine.  I learned that there are more ways to cure the sick than just physically.  The people I prayed for have gotten marginally better, but not miraculously cured of their physical ailments.  Naturally, I hoped that they would be in that select group of people who experienced a miraculous physical cure as a result of the Pompeii novena.  But that was not God's plan, at least not yet.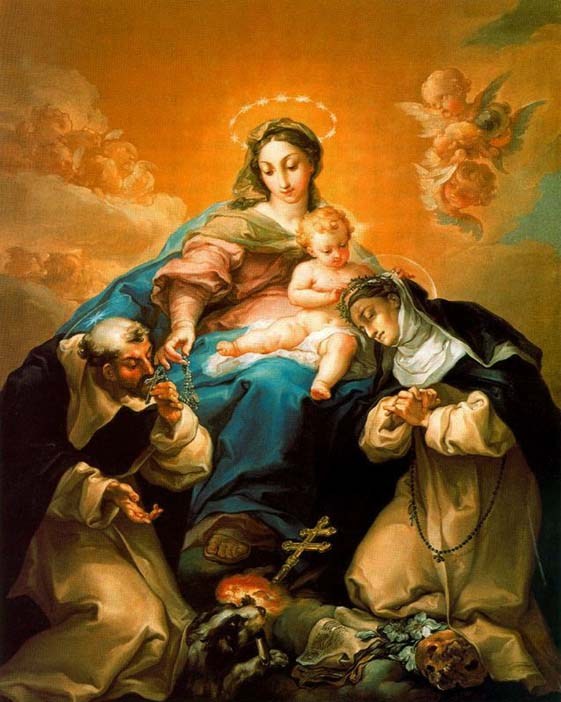 I've come to realize that a physical healing is not necessarily the point of a novena.  I know that Mary heard my petition and that Jesus is comforting them in His grace.  The physical illnesses may still be there but so is the increased strength and courage to endure.  God, in His infinite wisdom, decided that a miraculous physical healing is not what is needed in this case.  And while that would have been great and I still hope and pray for one, I also understand that God applies His grace uniquely to every situation.
Now the cynic would claim that I'm just rationalizing God's inaction and that I really just wasted my time over the last 54 days.  But I'm sure many people would be cynical of the Pompeii novena even if there was a physical cure.  They would say it was good science and medicine and prayer played no part.  There are some people with such a hardened heart that even the greatest miracles wouldn't change them, let alone the more subtle ones.  That is why we must keep the hardened-hearted cynics in our prayers too; for they benefit from them whether they admit it or not.
God's response to my novena reminds me of Jesus' crucifixion (Fifth Sorrowful Mystery of the Rosary) where the criminal asks Jesus to remember Him.  Jesus' response was that that criminal would join Him in paradise (Luke 24:43).  Here you have the criminal in a terrible situation reaching out to Jesus similar to how we reach out to Him in prayer.  Jesus didn't miraculously bring the criminal down from the cross.  But that doesn't mean Jesus did not respond to the man's plea.
Jesus gave the criminal something much more important than physical relief from his dire situation and that was His grace and the promise of Heaven.  While I'm sure the criminal would have been grateful if Jesus had physically rescued him from the cross, that physical saving would have paled in comparison to what Jesus actually gave the criminal.  Because no physical saving can compare to the promise of Heaven brought about by one's faith in Jesus Christ.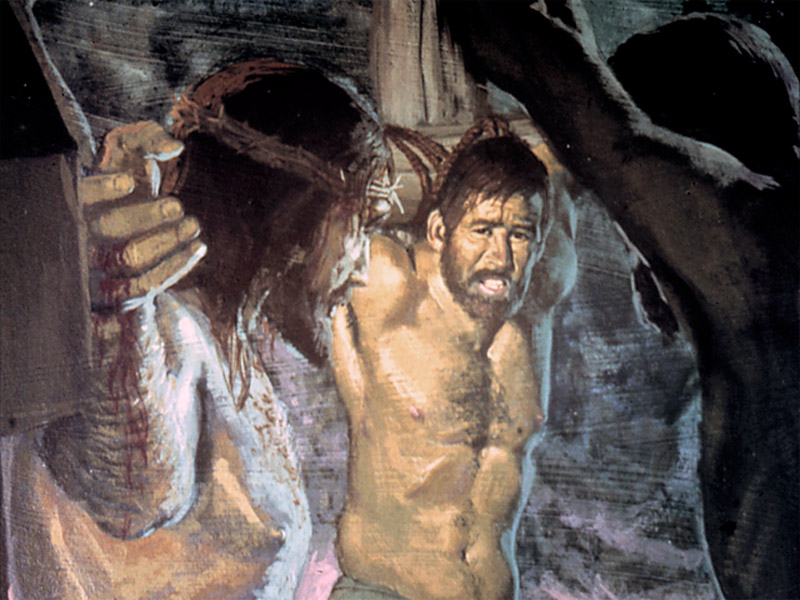 Like the criminal on the cross, I have faith that Mary, Jesus, and God the Father heard my plea to remember those in my life who are ill.  While God didn't bring them down from their "crosses" by physically healing them, I know that my prayers will help them obtain graces and spiritual healing.  And ultimately, that is more important than any temporary physical cure.  Because all physical cures are temporary because our lives in this world are temporary.  It's our souls that live on for all eternity.  When it comes to tradeoffs, a healed soul always wins over a healed body.
Thus ends my Pompeii novena experience for this year.  But it won't be my last.  I will turn back to it when I know people who are in dire need of some sort of healing.  Or, if my energy to pray the Rosary starts to wane, the Pompeii novena is a great way to jumpstart it again.  It's like going through spiritual boot camp.  Remember, Mary does hear your petitions.  But you must be open to how she intercedes for you and how God responds.