Today's gospel reading is the story of the finding of Jesus in the temple which is also the Fifth Joyful Mystery of the rosary. We pray for family unity and peace. Like Mary and Joseph, who had lost Jesus and hence had an incomplete family, many families today are also missing Jesus, our Lord, in day to day life. May we try to make our families "whole" by including Jesus in it.
Maybe you need to mend divisions in your life with other family members. Maybe you need to make more time for prayer whether it be grace before dinner or starting a family rosary night. Maybe you need to make more time to learn the teachings of the Catholic Church so that you can incorporate them in your daily life. No matter where your family life may be, we can always look to the Holy Family as a model on how we can make it stronger.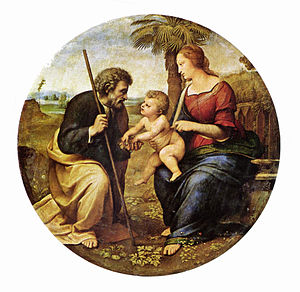 I encourage you to read more about the Fifth Joyful Mystery.  I  think it speaks to all of us as we all know people who have wondered far from God's grace and need our prayers.
Related articles