"The Only Easy Day Was Yesterday"
This is a very well known Navy SEAL motto.  If it sounds familiar, it's because the book written by the SEAL who killed Osama Bin Laden was titled No Easy Day which echos the same sentiment.  There are multiple meanings behind this Navy SEAL motto. In training, it means that each day will be more challenging than the previous one. This is due to increased expectations from the instructors, greater scrutiny because of the increasingly smaller class, the elevated competition because those left in training are able to perform at a high level of intensity, and that the drills become more difficult as recruits get more fatigued.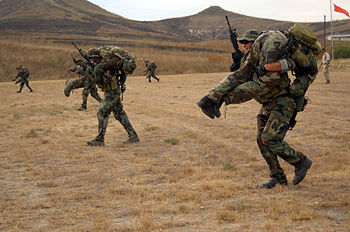 The physicality of SEAL training is one aspect behind that motto. But it also points to the state of mind a Navy SEAL brings with him, not only in training but throughout his career. It's a state of mind that is always focused on tackling the challenges at hand and always pushing yourself to do your job better. A SEAL never thinks that the worst is behind him and that it is clear sailing after a certain point. To a SEAL, there is no such thing as resting on your laurels.  Even when things are going well the SEAL always searches for ways he can do better.
SEALS must adopt this motto because their lives, and the lives of others, depend on it. They must approach each mission with the utmost focus and intensity to succeed and stay alive another day. And while a SEAL may conduct a certain type of mission, such as a rescue operation, dozens of times, it is the first and only mission for these SEALS from the point of view of those being rescued. They put themselves and the people around them in great danger if these soldiers treated any operation as something they could just coast through because they've done it a dozen times before.
Like a SEAL approaching a mission, we must also treat each time we pray the rosary with a fresh and focused mind.  We cannot get lulled into a state where we just "coast" or go on "automatic pilot" with our prayers.  What's the point of praying if we just race through the words without any thought?  Is that pushing ourselves to get the most out of each rosary?  This Navy SEAL motto fits in well with my previous post, almost from the military, about always setting higher standards each day.  Otherwise we stop growing our spirituality and could even lose a bit of our faith through complacency.
The rosary isn't a magical chant or incantation like a spell.  In other words, it's not the quantity of prayers that matter rather it's the quality.  This is why the rosary doesn't fall into the category of "mindless repetition" that Jesus warns us about in the Gospel (Matthew 6:7).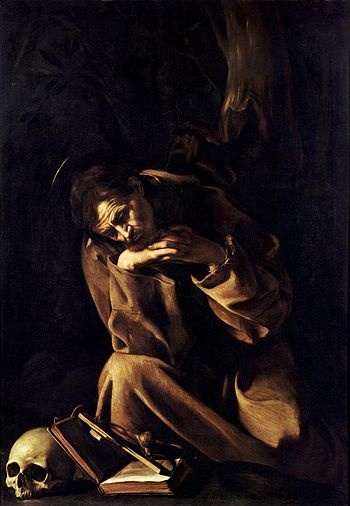 What is a good quality rosary prayer?  It's focused prayer backed up with specific intentions that is said slowly and deliberately.  To focus on the rosary means to consciously block out all those other thoughts that may distract us.  You first have to acknowledge when you are distracted and then stop, take a few deep breaths, and resume.  If you go through an entire decade without even realizing what mystery you were praying, back up and start that decade over again.  Mary will be more pleased with one decade said with focus than an entire month's worth of hollow prayers.
We can achieve better focus by turning our distractions into intentions.  Do you have worries about members of your family?  Offer those worries to Jesus in your rosary prayers.  Perhaps the best way to do this is to actually say out loud your concern and that it will be your intention for the decade.  And while it may seem silly to vocalizing your intentions, especially if you are praying alone, it really does help bring focus to your prayers.
As you practice on more focused rosary prayer, always try to push yourself.  Remember the SEAL motto that the only easy day was yesterday.  It's not just that the situation a SEAL finds himself in gets more difficult, but they expect more from themselves over time.  They look forward to that next challenge because they want to prove to themselves that they have the strength of mind and body to overcome it.  Similarly, we should be pushing ourselves to get more out of the rosary each time we pray it.  While at first it may be enough to remember to pray a rosary every day, later we need to push ourselves to deeper meditative states and really open our hearts to what God is trying to tell us through the rosary.
Pray like you've never prayed before.  It's go time Rosary SEAL!
Related articles