I'm in the process of digitizing old home movies originally recorded on videotape.  What I find so interesting is the amount of footage my parents recorded for each event.  I have tapes with two hours of footage of a school talent show where I or one of my siblings was on stage for only five minutes.  I guess my mom really wanted to capture the feeling of the event and not just have five minutes of footage in a vacuum with little or no context.
I think we can all understand my mom wanting to capture every detail of an event.  After all, people upload 300 hours of video to YouTube every minute!  Thousands of posts are made to Facebook every second.  And everyone is an instant shutterbug with their phones.  I bet much of this is to not only record the actual physical events in our lives but also try to capture the associated feelings.  And yet many times, these recordings fail to truly capture the true emotion of an event and upon replay they just come out flat.
But what about our faith?  Is it possible to capture our Catholic Faith in a manner that does not lose any of its fidelity when replayed?  In his homily on the Feast of Corpus Cristi, Pope Francis talked about how the Body and Blood of Christ is a remembrance of our faith.  The Catholic News Agency reported:
"This is why the Eucharistic commemoration does us so much good: it is not an abstract, cold and superficial memory, but a living remembrance that comforts us with God's love."

Francis explained that when we receive the Eucharist, our hearts have the opportunity to become overwhelmed with the certainty of Christ's love for us, the Eucharist giving us a memory that is grateful, free, and patient.
We can see the Eucharist as Jesus' way of capturing the essence of the Catholic Faith to be replayed every time we celebrate it at Mass.  The Eucharist does what no camera and video recording can do, no matter how high the memory and resolution — it captures the entirety of God's love for us.  When Jesus said, "Do this in remembrance of me," he wasn't just telling that to his apostles in the room.  Jesus was saying that all Christians, present and future, must remember that the Eucharist embodies all of his teachings and love.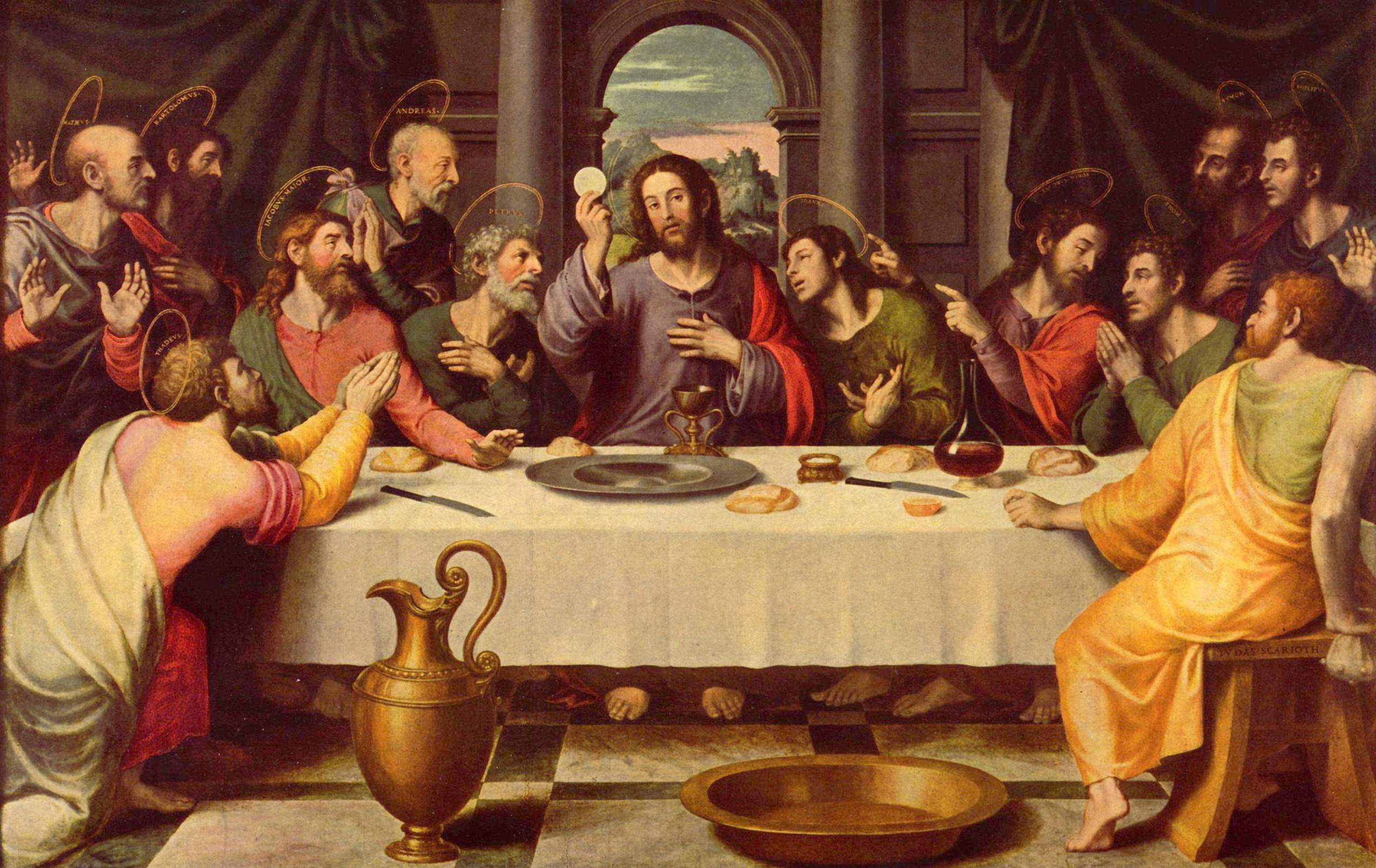 But much like a forgotten videotape in a cardboard moving box in a warehouse, what good is the Eucharist if we don't receive it?  You never give yourself the opportunity to replay and feel the essence of Jesus' teachings or God's love for you.  Don't get me wrong, you can learn these things at a cerebral level by reading the Bible and listening to homilies.  But that's not the type of memory you recall when you receive the Eucharist.  The memories replayed through the Eucharist are often only understood by your soul in a way you can't easily describe because God's love is beyond the human capacity to describe it.  But just because you can't describe it doesn't mean you don't receive its benefits.
To fully receive the memories of faith in the Eucharist your soul must be in a worthy state.  That means receiving it with no mortal sins, having prepared by fasting, and appreciating the solemnity of the Eucharistic feast.  Otherwise, you are like a broken video player unable to replay the captured memories.  Or at best, it comes out so distorted and degraded that your soul can't understand it.
When you pray the Fifth Luminous Mystery of the Rosary, remember how powerful a gift the Eucharist is.  It is not something to be received lightly but it is something we should be receiving regularly.  We need to slow down and remember that our faith is built on the Eucharist.  If we don't slow down, what good is the Eucharist having on our soul?  As Pope Francis reminded us:
Our lives are such a whirl of people and events that we no longer retain memories. But this leaves us at risk of only living on the surface of things and never going deeper, he said, "without the broader vision that reminds us who we are and where we are going."

"This is why the Eucharistic commemoration does us so much good: it is not an abstract, cold and superficial memory, but a living remembrance that comforts us with God's love."
Related articles