I have a feeling this year's presidential election is going to get much uglier than in years past.  Politics has always been a dirty business, but lately everyone seems to act so much more "unhinged."  People are expressing the slightest disagreements with such high levels of vitriol and anger.  Looking at some peoples' reactions, supporting traditional marriage or Paul Ryan's budget proposal isn't just a difference of opinion, but more akin to supporting a holocaust or war crime.  In case you forgot, here are some of the issues that will bring about an unprecedented level of conflict leading up to the November vote:
Class warfare (Occupy movement, the 99% vs 1%, taxing the rich, more entitlements, etc.)
Financial warfare (budgets, deficits, defaults, socialism vs. capitalism, etc.)
Armed conflicts (Iraq, Afghanistan, Iran, Syria, global terrorism, etc.)
Government expansion (Obamacare, HHS mandate, nanny laws, greater police surveillance, etc.)
Social issues (the poor, gay marriage, identity politics, etc.)
Religious freedom threats (HHS mandate, freedom of "worship", abortion funding through Planned Parenthood, etc.)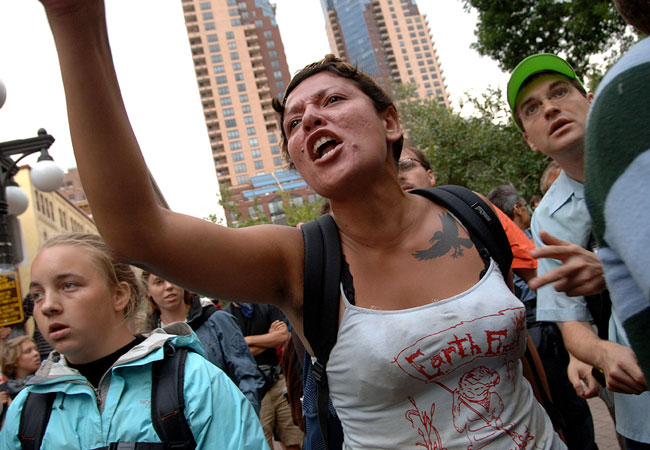 And those are just some of the real issues.  We will also fight through accusations of racism, bigotry, and intolerance for any criticism of the Obama administration, media bias, and all the "fakeraversies" and "outrage du jour" that people cook up.  This election will be a perfect storm of important, country-changing issues mixed with just plain craziness.  If you remember back to Obama's first months as president, the biggest controversy back then was him authorizing federal funds for embryonic stems cell research.  Compared to what is on the table this election, that ethical breach seems like small potatoes now.
I came across this article after hearing about it on Immaculate Heart Radio.  It's titled "10 Ways Catholic Voters Will Be Misled" and is worth a glance.  It breaks down how the various political groups, the Obama administration, and the media will spin various issues to either tug at the Catholic voters' heartstrings or attack and dismiss the Catholic position on certain topics.  For example, here is one way Catholic voters will be misled:
"Progressive" Catholic groups will produce polling that supposedly shows Catholics disagree with Church teaching on the sanctity of life and marriage, implying those who agree are in the minority and "behind the times."
We hear this sentiment all the time whether it be from Nancy Pelosi, Katherine Sibelius, or the Georgetown University administration.  The attacks are only going to get stronger and more aggressive as we get closer to November.  And they won't magically disappear regardless of the election's outcome.  Unfortunately, Catholics are going to have to bunker down for a war we will probably fight for our entire lives.  We will experience some glorious wins and some agonizing defeats.  But it's important that we keep up the fight for what is good, just, and right.
These political battles remind me of the Fourth Joyful Mystery — The Presentation in the Temple.  Remember, St. Simeon waited and prayed in the temple his entire life before finally meeting the baby Jesus.  His life was probably full of frustration as people probably mocked him and what they saw as a sad waste of time.  But he endured and eventually had his victory when he laid his eyes on Jesus.  We should remember the strength and endurance St. Simeon showed when we feel crushed by political forces that seem unstoppable.  Defending our faith will eventually lead to happiness.  It may not be a happiness this world can offer and to many, it may look like we're wasting our time living Catholic values.  But we will find happiness in God's heavenly kingdom where we will find our true victory.
When thinking about defending the Catholic faith in the voting booths this November, I'm also reminded of the lessons from the Fourth Glorious Mystery — Mary's Assumption into Heaven.  We must remember that Mary and the saints are our guides who help us navigate life's obstacles by showing us the path God puts before us.  Mary has given many messages throughout history.  One theme she keeps repeating is the importance of knowing the faith.  After all, how can we live and defend the faith and love God if we do not know Him?  That is why it is so important to learn the Church's teachings on various issues so you won't be misled by those who try to use your faith for their poltical advantage.  Read the Bible and the Catechism of the Catholic Church.  Listen to Catholic radio.  And most importantly, open your heart and mind in prayer to listen to the guidance of Mary and the saints (need help?  Buy my book on Amazon).  Our battles will not end at the polls in November, but with the help of the Church and the power of our faith we can endure whatever craziness comes our way.
Related articles