I'm always saddened when I go to Mass on Divine Mercy Sunday and see all the empty pews. Just a week earlier, the church was full of people to the point where it was standing room only and we nearly ran out of the Eucharist. I hoped and prayed that those who only showed up for Mass on Christmas and Easter felt inspired to come back. And maybe some did, but not in the droves I hoped for.
Lately, seeing all these empty pews at Mass bothers me greatly. I've been reading a lot about the deadly effects of sin from Father Spitzer's books. Prayer, the sacrament of the Eucharist and Reconciliation, and regular Mass are all ways we protect ourselves from sin. I'm saddened to see so many people not take advantage of what the Church freely offers to all of us. Sin is like an illness with a well-known cure. And yet, so many of us choose to remain ill.
The Effects of Sin
Father Broom outlines the five effects of sin and how it affects the individual, our neighbors, our church, and our world. Give it a read.
The good news is that protecting ourselves from sin is rather straightforward. See that church? Walk inside it! Here are some specific ways that attending Mass can protect against sin:
Reminds us of God's love and mercy: When we hear the words of the Gospel, we are reminded of God's great love for us. This love can help us to resist temptation and to turn back to God when we have sinned.
Provides us with grace: The sacraments of Mass, especially the Eucharist, give us grace to grow in holiness and to overcome sin.
Helps us to connect with other Catholics: When we attend Mass, we are part of a community of believers who are all striving to live a holy life. This community can provide us with support and encouragement when we are tempted to sin.
Helps us to grow in our faith: When we attend Mass, we are exposed to the teachings of the Church. This can help us to grow in our understanding of our faith and to live a life that is more in accordance with God's will.
Fighting Sin through the Rosary
The Rosary is an excellent tool that protects us against sin. Remember, Mary is the Queen of Heaven (Fifth Glorious Mystery) and one of our principal protectors against Satan and his minions. She offers us the Rosary as a way to remain in God's grace and protection. As I've written before, many of her promises are for protection against Satan.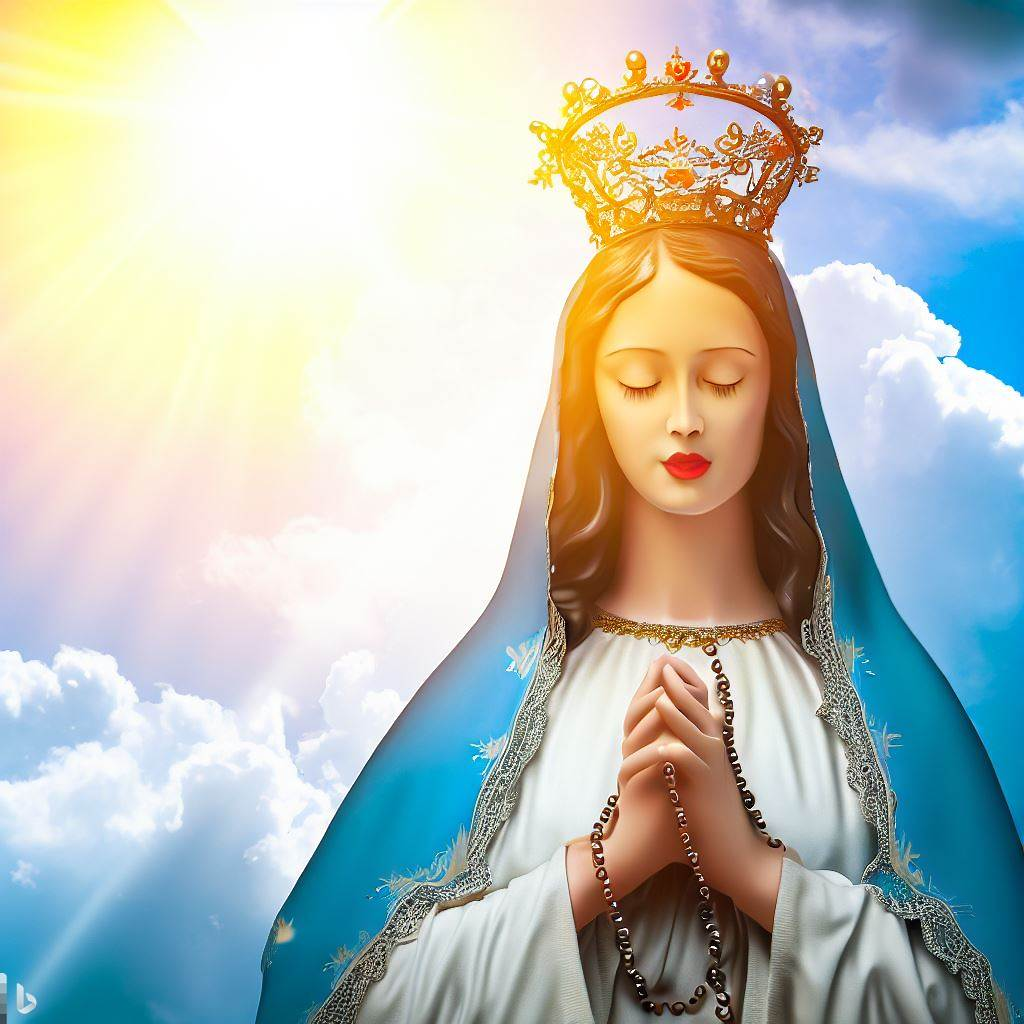 When we pray the Rosary, we are connected to a very exclusive community of saints and angels. They will guide us away from our sinful desires and instead desire what is good and heavenly. God will give us the strength to overcome our weaknesses and do his will. Picture Jesus in the Garden of Gesthemne (First Sorrowful Mystery) and how he leaned on God to see him through his Passion and Crucifixion. We too can lean on God to help resist sin and stay connected to the Church, saints, and angels.
Conclusion
Through the Rosary and our commitment to God through the sacraments of the Church, hopefully, we can bring more people into God's grace. This will increase love, mercy, and compassion and decrease the guilt, shame, and despair of sin.