Have you read the book or seen the movie, The Martian?  It's a story that takes place in the future where a man is stranded on Mars after his crew leaves believing he is dead.  In this story, the stranded scientist, Mark Watney, overcomes all sorts of challenges to stay alive.  It's one of those stories where everything that can go wrong does go wrong  — storms, failed equipment, communication issues, etc.  But he just works each problem as it came along to survive just one more day.
I think the Church is in a similar situation — everything that seems like it can go wrong is going wrong regarding the abuse scandal and accusations of coverups going up to the pope himself.  The Church is in uncharted territory right now.  We have a retired pope who may have known something about the Cardinals' abuses who is silent on the matter.  We have a sitting pope who is remaining silent.  We have all sorts of insider leaks pointing to spiritual rot at high levels.  It's enough to make the strongest of us doubt that the Church will come out of this in a better state.
As individuals, we can't do much regarding the Church scandals inside the Vatican.  But like Mark Watney facing countless setbacks trying to survive on Mars, we will also face setbacks in the coming months as more news comes out.  The key is not to get overwhelmed and abandon those who need our prayers the most.  We can't make this a "Vatican-only" issue.  It's a problem that all the faithful need to do our part.  We just need to take each day in turn and live the best Christian example we can.
Charlie Johnston puts it well in his blog, A Sign of Hope, when he talked about the need to deal with reality before us, not how we want or expect it to be:
You are going to fail at some things, you are going to be wrong about some things, some of your cherished certainties are going to fall. Your faith is dependent on none of these things and your duty is not suspended because of your errors. If your faith is dependent on your certainty that you have it all figured out, it is just a subtle form of pride – and you know what pride goeth before. Follow the example of King David who, after he sinned grievously of his own fault, got up again at the behest of the prophet and lived his duty, even so. You will fail, you will err, you will sin of your own fault. God knows all of this. He waits to see whether, after each failure, you will get up and start again, humbly living your duty with steadfast resolve even though your fault is ever before you – thus trusting to Him, and not to your own virtue.
Charlie's words remind me of the Fourth Sorrowful Mystery of the Rosary, Jesus Carries His Cross.  Jesus fell multiple times under the cross.  Each time He resolved to get back up again and do God's Will.  He fell under the weight of sin too, our sins.  But Jesus found the strength to not get discouraged about the seemingly hopeless situation He was in and did not give up.  His will to follow through with God's plan was greater than the pain He felt.  Jesus got back up and completed God's work one painful step at a time.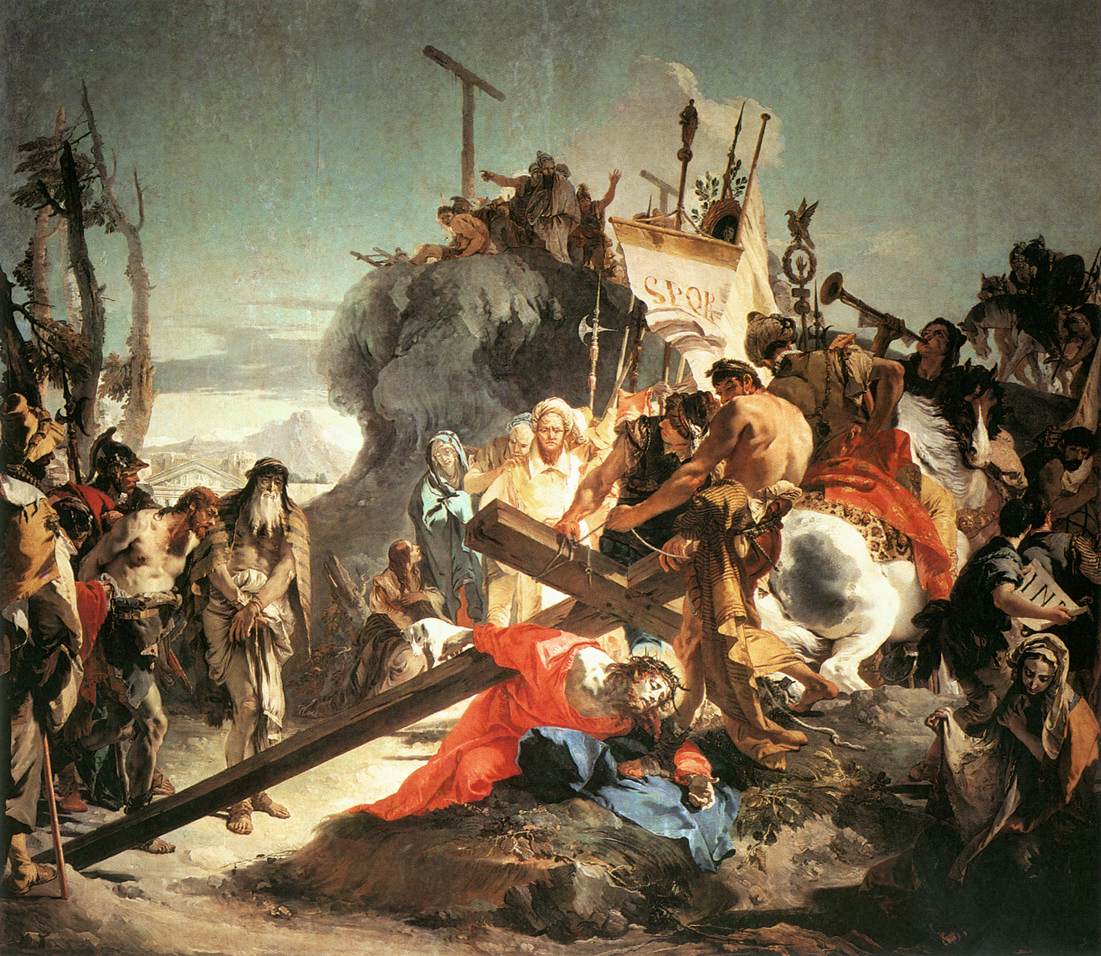 And so we too, are called to keep going and live our Catholic faith.  It will be difficult at times when we hear about what is happening inside the Vatican.  But, like I said in my previous article, our faith isn't dependent on the virtue of men.  It lies on the power and virtue of God Himself.  Pray the Rosary and imagine each bead being one slow (sometimes painful) step out of the darkness and into God's grace.
The Archbishop of San Francisco wrote a letter about the Church scandal.  In it, he outlines a 3-step plan to keep us moving forward and repair the damage caused by the Church hierarchy.  He asks for:
Praying the rosary daily – and for families, to pray the rosary as a family at least once a week;
Practicing Friday penance by abstaining from eating meat and one other additional act of fasting (e.g., another form of food or drink, or skipping a meal);
Spending one hour of adoration before the Blessed Sacrament at least once a week