You Can't Fight Nature
Father Cameron Faller wrote this article about the TV series, Alone, where contestants try to survive alone in the wilderness. The winner, Alan Kay, noted the unforgiving nature of the wilderness. A hungry bear is a hungry bear. A cold, damp night is a cold, damp night. As much as someone wants it to be otherwise, you can't change the natural world to fit your wants and desires.
"You can't run against nature. You have to work with it or it will run you over. Nature just is….You better understand what it is and get with the program or you will suffer."

Alan Kay, "Alone" winner
Fr. Faller connects the Alone series to God's truth. The Catholic Church has always preached the truth even when that truth is inconvenient. Right now, the Church's teachings have been less popular than ever, particularly on subjects of life, sexuality, marriage, and gender. But like nature, the truth "just is." The Church can't change God's truth any more than we can stop a rainy night because it makes us uncomfortable.
"You better understand what [nature] is and get with the program or you will suffer." When we go against God's design of human nature in our individual actions or in the lifestyle we choose to live, we will bring suffering and pain upon ourselves and others. Now, this will not always occur immediately. At first, doing things our way and according to our design may bring an instant sense of pleasure or gratification, but in the long run, nature will always "bite back."

Alan Kay
Fr. Faller came to a similar conclusion as I did — trying to live counter to the truth sets people up for sadness and suffering. Try as you might, you can't escape these truths. You can't find true peace trying to convince yourself that abortion isn't murder or that someone's sex is a human-made concept that someone can change. It's a heavy burden trying to fight against what is or "I am." Peace and joy come by allowing God to show you the truth and you deciding to live by it. That is why Jesus said, "My yoke is easy and my burden is light" (Matthew 11:30). And, "The truth will set you free" (John 8:32).
Truth in the Rosary
Whenever I think of God's truth written on our hearts, I think of the First Luminous Mystery of the Rosary — Jesus' Baptism in the River Jordan. It reminds me of our baptism and our need to always remain open to the Holy Spirit to guide us in acknowledging God's truth. Living by the truth isn't always easy, especially when it seems like we derive little benefit. That is why we need the Holy Spirit to occasionally remind us how we are better off living with the relatively light burden of truth than the heavier burden of living in denial of it.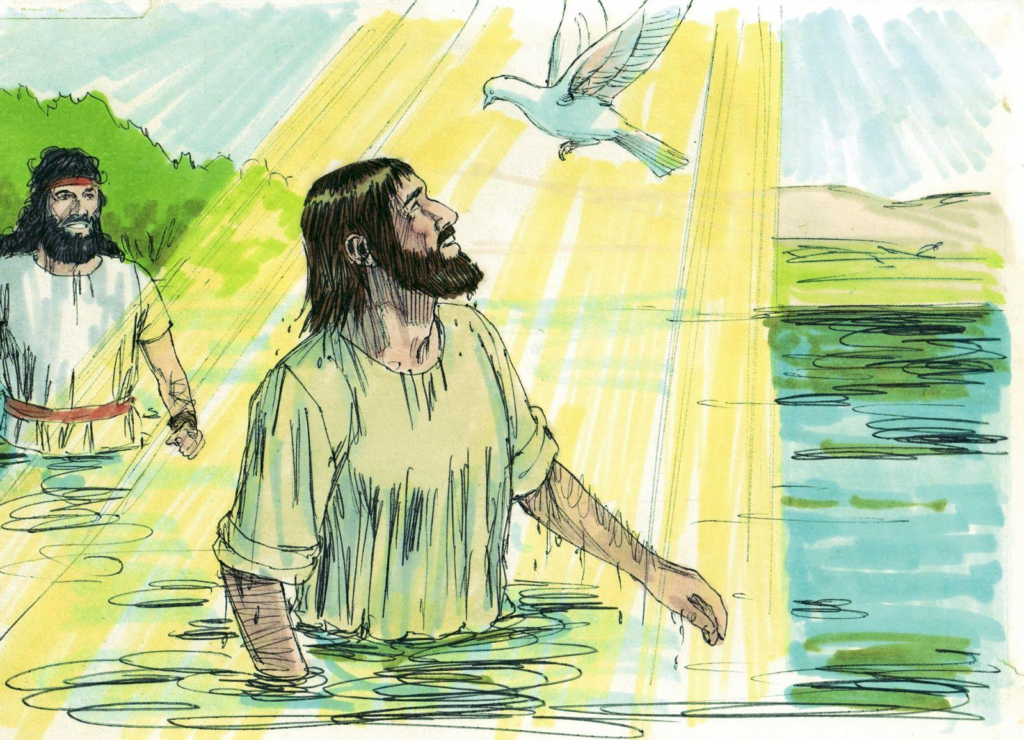 When you pray the Rosary, think of how the Holy Spirit is steering you toward's the way God desires you to live. Ask our Mother Mary for the strength to see through the "fog" of modern society which tries to distort and redefine God's natural laws of ethics and morality. Fog can only change one's view of the world; not change the world itself. A building or a cliff still exists even when you can't see it. So you best navigate carefully. The same goes for morality. Reality contains both sin and virtue and no amount of wishing otherwise will change their nature. As much as certain segments of society try, you can't redefine reality.
Instead of fighting what is, we need to ask for openness to the Holy Spirit to help us live by the realities of God's truth. Real maturity is showing humility towards God's design and His desire for how we are to live. Maturity and wisdom come from allowing the Holy Spirit to see the reality of good and evil and asking him for the strength to choose the good.