Now back to your regularly scheduled program.  My last few posts where political in nature and that is an area I try not to spend too much time writing about.  There are much better sources for political news and commentary.  And honestly, writing about current events through a Catholic lens is flat out depressing because it seems like everything our world holds dear is an attack on Catholic values.  So let's get back to something more hopeful — spiritual fitness through rosary prayer!
I saved this article and filed it under "I should write a RosaryMeds article on this some day."  The article is almost a year old, but it's still very relevant.  This short video talks about the health benefits of meditation, something I've written about before.  I very much consider praying, particularly praying the rosary, a form of meditation.  In fact, I think you aren't getting the most out of the rosary unless you are treating it as a form of meditation.  Otherwise, you may fall into auto pilot mode or what the Bible calls meaningless repetition (Matthew 6:7).  It looks like medicine and psychology are verifying what people who practice their faith have known for a long time — your body benefits from meditation.  I'm going to go one step further and say that your body and soul needs prayer!
[youtube]FAcTIrA2Qhk[/youtube]
I've attended happiness seminars that echo the same sentiment as this video.  Your situation partly determines your health and overall happiness.  But a lot of your well being comes down to you making the choice to strive to be happy and healthy regardless of the situation.  I know many people who say they would only be happy if [insert some event or condition].  In other words, they're saying "I'll be happy when my world is perfect."  The problem with that type of thought is that you are moving happiness from something you control to circumstances you cannot control.  And unfortunately, our world has a lousy track record of producing an environment that fosters happiness.
Part of the reason why our world can't make people truly happy is because our societies throughout history have focused more on trying to acquire happiness through physical means.  This may mean the acquisition of basic comforts to personal wealth and luxuries.  Many centuries ago it was just about staying alive where a good day was a day without a viking invasion.  Now it's about having a home theater, a fast smartphone, and a reliable car.  Regardless of the time period, so much of that is determined by factors outside your control — where you're born, what opportunities you've had, your genetic makeup, etc.  But not only that, but the happiness that is dictated by your circumstances is always fleeting because the world can (and probably will) change on you.
And that's where we get back to rosary prayer and meditation.  The rosary isn't about getting something temporary or something that can be taken away arbitrarily.  It is more about training your mind, body, and soul to realize everything you already have that God has given you.  God has freely given you many gifts through his grace but you have to slow down to take stock in what you have.  God has given you strength just as he gave Mary strength to be the Mother of God as seen in the First and Second Joyful Mysteries.  God provides you guidance as seen in the Third and Fourth Glorious Mysteries.  God has given you a sense of purpose and a mission as seen in the Second Glorious Mystery.  Pick any rosary mystery and you will see that God has already given you a tool for true and eternal happiness.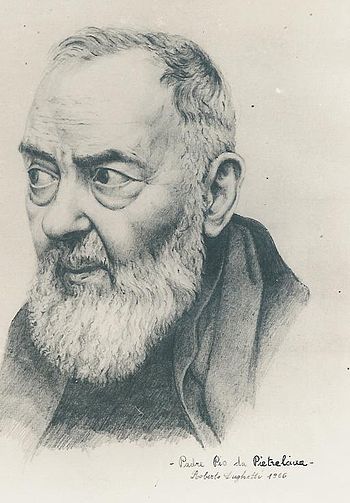 Stop looking for happiness in all the wrong places.  Stop waiting for your world to be perfect (or at least comfortable) to start working on being happy.  True happiness starts and ends with you forming a relationship with Jesus.  And rosary prayer is one of the best ways to foster and grow that relationship.
Need some help?  Try praying the rosary with the help of the free RosaryMeds ebook, The 44th Rose.
Related articles