Last Monday's Gospel reading contains a verse that has always disturbed me:
He who is not with me is against me, and he who does not gather with me scatters. Therefore I tell you, every sin and blasphemy will be forgiven men, but the blasphemy against the Spirit will not be forgiven. And whoever says a word against the Son of man will be forgiven; but whoever speaks against the Holy Spirit will not be forgiven, either in this age or in the age to come (Matthew 12:22-32).
I never liked this idea of an unforgivable sin. I was always taught that there was nothing you could do that God could not forgive. Jesus' entire ministry focused on redeeming those that Jewish society labeled unredeemable — tax collectors, prostitutes, Romans, and criminals. And while Jesus forgave all these people, He taught that there was a sin that He was unwilling or unable to forgive. That didn't seem right to me.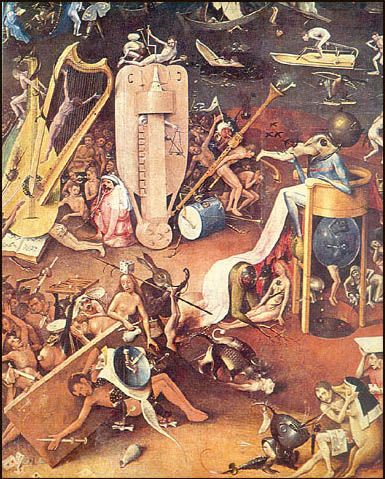 I did some digging on this verse and came across an article on EWTN titled THE UNFORGIVABLE SIN written by James Akin. It's a long read but worth it for an in-depth analysis of Jesus' words. But Mr. Akin summarizes the unforgivable sin like this:
Jesus asserts (v 30) that one must ally with him or be opposed to him and "through this" he tells us (v 31) that the blasphemy against the Spirit will not be forgiven. Blaspheming the Spirit is thus a failure to repent and ally oneself with Jesus. Since this can always be done during one's life (cf. 20:1-15), blasphemy against the Holy Spirit must be a final refusal to repent, or final impenitence.
When one refuses to ask for forgiveness, those sins remain unforgiven. The unforgiveness does not come from Jesus as He is always willing to forgive. It comes from us refusing either to acknowledge our sins or refusing to ask for His forgiveness. The comforting fact in all of this is that there are two ways to escape the trap of the unforgiven sin:
1) Do not commit any sins. Unfortunately, this is impossible for any human outside of Mary and Jesus. Everyone from the most devout popes to every saint fell into sin at various points in their lives.
2) Ask for forgiveness. Penitence is the only realistic way to avoid committing the unforgivable sin of impenitence.
There is one more aspect to this topic that I'm hesitant to mention because of its immense risk. Even if you die with unforgiven sins, that does not mean you're automatically damned.  After all, many good people do die with unforgiven venial sins and the Church teaches that they can go to Heaven. God does have infinite mercy which He can show to anyone. But, as I heard one theologian put it, don't gamble you soul on God's mercy when receiving genuine forgiveness is so simple.
Repentance and reconciliation are themes found throughout the rosary. The Fifth Joyful Mystery shows just how far many of us can move away from Jesus and not even realize it.  It is only when we come back looking for Him with a sorrowful (aka, remorseful) heart that we find Him again.  Jesus echoes our battle with sin, a cycle of falling and finding the courage to get back up, in the carrying of the cross in the Fourth Sorrowful Mystery.  Finally, let's remember that Mary, assumed into Heaven in the Fourth Glorious Mystery, has constantly taught in her apparitions to approach her Son with a repentant heart.
The unforgiven sin is a serious and scary prospect.  However, avoiding it is completely within our power.  It's called the Sacrament of Reconciliation.