A while back ago I was out grocery shopping with my wife.  We went to a small produce store that had a lot of its fruits and vegetables just outside the main doors along the sidewalk.  As I was shopping, I noticed a man walk by who started riffling through a pile of plums before finding one that he liked.  But instead of putting it in a bag or walking inside to pay for it he just continued walking along his way eating it as if he had just grabbed something from his home refrigerator.
I usually give people the benefit of the doubt.  Maybe he owned the store.  Maybe he was a close friend of the owners.  Maybe he had previously bought a bad plum and the store said he could pick a different one.  But the most likely answer was that he just felt like eating a plum and they were right there on the sidewalk for the taking.  The chances of getting caught were slim so why not right?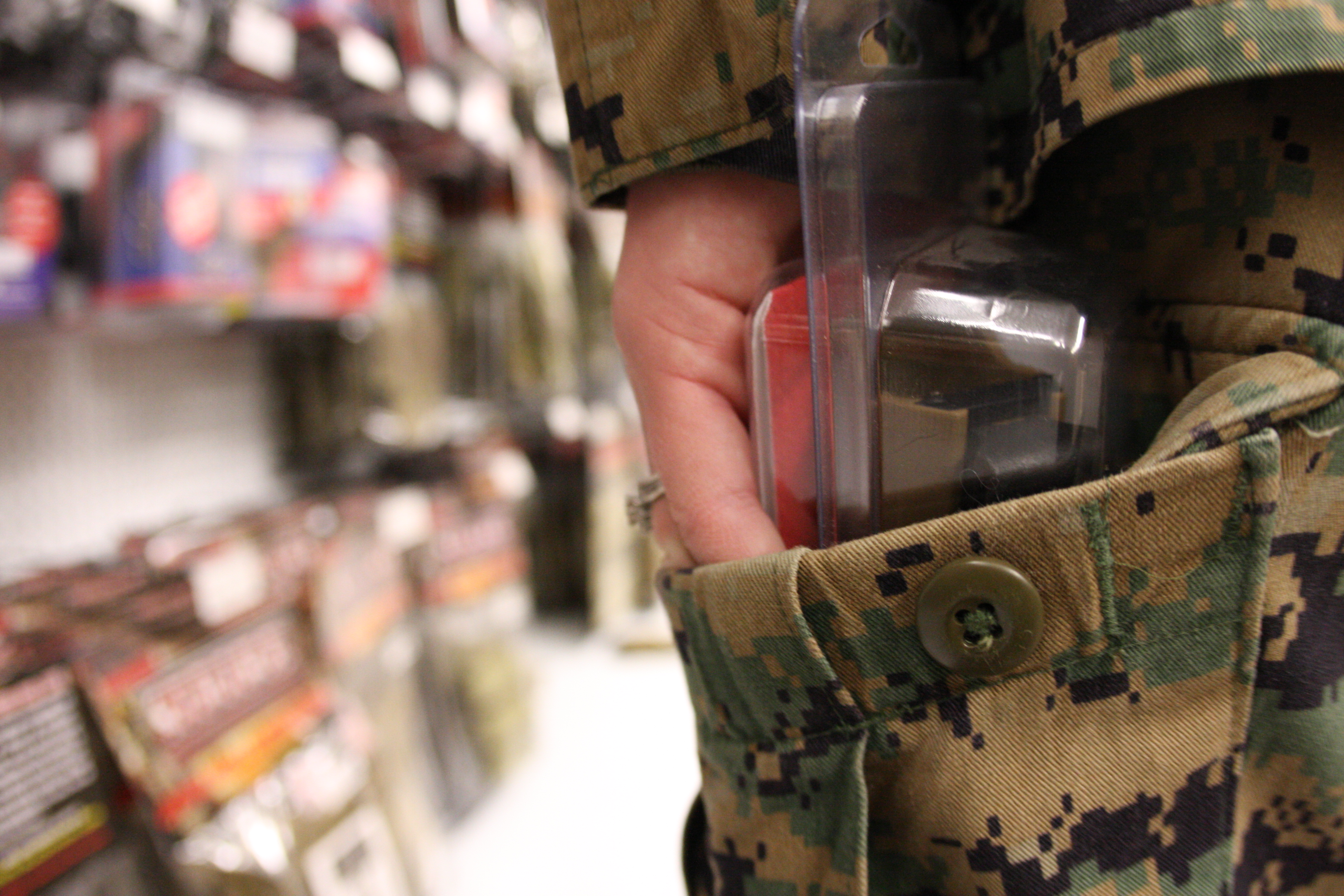 Today I read this article titled There is such a thing as a free lunch in the San Francisco Chronicle about how stores are looking the other way when it comes to shoplifting.  They don't want to confront a shoplifter because the liability and legal costs of a confrontation usually outweighs the cost of whatever is being stolen.  I can't really fault the businesses for wanting to protect themselves from thousands of dollars in legal fees or lawsuits over a $5 sandwich.
But what about the people doing the shoplifting?  I don't think these are cases like some modern-day John Valjean where someone is stealing to feed their family.  As I saw at the produce store, that plum was stolen by someone who looked like they had the means to pay for it.  The same goes for the people observed in the Chronicle article.  If you have designer clothing or a smartphone I'm sure you can pay for a sandwich.
[youtube]KO__xEsTeY4[/youtube]
The Chronicle article reminded me of an article I wrote about a while ago about the declining influence of religion in the United States.  A growing segment of the society doesn't practice any religion nor does religion and spirituality play a role in their lives (referred to as the Nones).  When we have people openly shoplifting we are seeing the result of the grow influence of the Nones.  By stamping out religion, governments create a moral void that can only be filled by rules, laws, and punishments.  While people used to self regulate their behaviors according to an upbringing of learning what is right and wrong, we now have a population that believes something is okay if there are no immediate consequences.  Because without religion, what else is there to worry about except the here and now?
But this also raises an interesting question about personal ethics.  It's becoming increasingly challenging to live morally when there are no consequences for living immorally.  The problem is that the idea that there are no consequences is actually a lie.  There are consequences both in this life and the next.  We so often forget that God sees all and that we will one day have to account for our actions.  Even if we receive mercy and forgiveness we will still need to atone for our sins in Purgatory.  But there are also consequences in this world.  When we don't get in trouble for doing wrong, we tend to do more wrong.  And this becomes a slippery slope that can have dire consequences if we go too far down the wrong path.  When we pray the rosary, let's ask God for the wisdom to understand the temporal and eternal consequences of our actions and the strength to always do the right thing.
Rosary Intentions
Let's now look at the rosary, particularly the Glorious Mysteries.  I'm going to try something a little different.  Instead of diving deep into a particular mystery, I'm going to give you some ideas for rosary prayer intentions that you can meditate on.  My goal is that you'll be able to better integrate what you read on RosaryMeds into your rosary prayer routine.
The Resurrection: Jesus rose to new life proving that there is more to our existence than this world.  We pray for the changing of heart and behavior of those who live only for the here and now.
The Ascension: Jesus ascended into Heaven and sits at the right of God as our final judge.  We pray for mercy on those who live in sin that they may change their ways and seek forgiveness before standing before Jesus Christ.
Pentecost: The Holy Spirit infused the apostles with strength to preach the truth in a world that didn't want to hear it.  We pray that we let the Holy Spirit guide us in living morally and according to the truth regardless of the norms of society.
The Assumption: God assumed Mary into Heaven because He had a special plan for her — to act as our guide and bring us closer to her son Jesus Christ.  May we listen to Mary's messages that call us to pray, fast, and receive the sacraments because they will lead us to true happiness.
Mary's Coronation: Mary sits as Queen of Heaven.  We ask for her intercession, especially for those in most need of God's mercy.
Need more rosary prayer ideas?  Download my free ebook.
Related articles