The Rosary will be a very powerful armor against hell; it will destroy vice, deliver from sin and dispel heresy.
I find it interesting that Mary uses military terminology in many of her promises. Her promise illuminates the very dark and evil reality of Satan and Hell that we cannot ignore or wish away. Whether we like it or not, from the instant of our conception God enlisted us to fight in an epic war of good vs. evil. As I said in my explanation of Mary's first rosary promise, there is a war going on every day for the souls of humanity. And Satan isn't messing around but is playing for keeps. If you die in a state of mortal sin, that's it, fin, the end! Satan will have won another battle in this great spiritual war.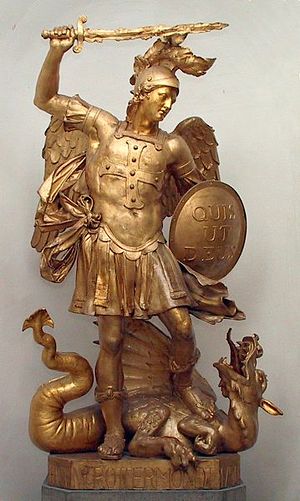 With the stakes so high, we need all the protection and armor we can get. Mary promises that armor through the rosary. She promises us protection. She is Queen of Angels which makes her something of a general in this great war of souls and the angels of Heaven are her soldiers. Our guardian angels exist to protect us and make sure that our souls end up where they are supposed to be — in Heaven praising God forever. Praying the rosary is like calling for reinforcements. When Satan steps up his attacks through sin and temptation, you can call on the host of heavenly angels to help you fight back. As Padre Pio once said, the rosary is a powerful weapon against Satan. Because you don't have to fight evil alone. Through the rosary you are reinforced with the strength of Heaven.
When we rid ourselves of vice and sin we strengthen our spiritual armor. The worse part about sin is that often we aren't aware of how weak and vulnerable it makes us. We may have insufficient armor against the forces of Hell and not even know it. It would be nice if the health of your soul was something you could see like the fuel gauge in a car. Or wouldn't it be nice if you showed symptoms like a physical illness so you could take some medicine or see a doctor.
That spiritual "fuel gauge" or subtle symptom is exactly what the rosary offers you. Those who pray the rosary have strong armor against Hell, sin, and vice because those who pray the rosary are also checking the health of their soul routinely. The two go hand in hand. When you are constantly monitoring and maintaining something, it stays healthy and strong. When you ignore and neglect something, it becomes weak.
The last part of the promise interests me the most. Mary promises that praying the rosary will dispel heresy. I think this is such an important gift Mary offers us through rosary prayer. Heresy has taken a much more subtle tone in the last few decades which makes it all the more dangerous because it is easier to fall victim to it. The Catholic Church isn't as quick to identify heretical teachings as they used to be nor do local priests tend to speak out about heresy in homilies. So that makes protecting yourself from heresy a personal responsibility.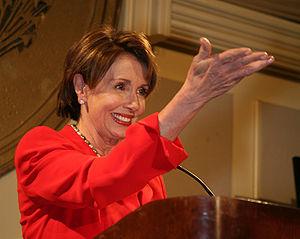 We have to be careful because heresy is everywhere. We need to be on "high alert" and make sure we understand Catholic teachings and not fall victim to people who claim to speak for the Church when they are really speaking for themselves, an organization, a special interest, or political party. The latter is the most dangerous because many politicians will say and do anything to get your support even if that means twisting certain Christian teachings so people find it easier to disobey their conscience and their religion. Having good spiritual armor is important but so is being able to identify the enemy and not be fooled by their clever speeches.
Praying the rosary will help you spot the fakes and not fall for their lies. People who routinely pray the rosary probably also get a good helping of Mass, the sacraments, the bible, and grace. The rosary never acts alone. Think about it. Have you ever met someone who just prays the rosary regularly but doesn't participate in Mass or the sacraments? That is why Mary's promise that rosary prayer acts as armor against Hell is so effective because it acts in union with the sacraments and God's grace. The rosary isn't an end in itself, but one of many links in the chain of your spiritual armor.
Related articles