Those who shall persevere in the recitation of my Rosary will receive some signal grace.
I find signal graces one of the most fascinating and beneficial effects of rosary meditation. The reason why they are so fascinating to me is because the Catholic Church doesn't really have an official definition for them. They aren't mentioned by name in the Catechism and yet most people believe in them. A signal grace is a sign from God in response to your prayers. Often signal graces seem like coincidences. But as you will read, signal graces go beyond mere observable signs since they can have a profound effect on your life.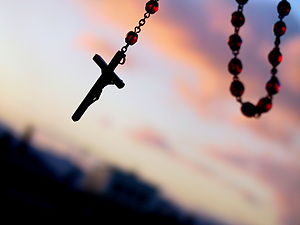 Many people associate a signal grace as a physical sign from God in response to one's prayers. For example, someone may pray whether to accept a new job, get married, or start a family. He prays the rosary for God's guidance. He might even make a decision but still has anxiety whether he made the correct one. But then he sees something — a bumper sticker on a car that says "Have Faith" or a new billboard for the company with whom he just accepted the job offer. Many people take these as signs that God heard them and is letting them know they are on the right track. Rosary meditation heightens one's awareness to the small signs of God's presence in our lives.
If seeing a rare bird, a billboard, a bumper sticker, or any other physical sign from God works for you then use them to increase your spirituality. But I think people often place too much energy looking for overt signs to the point where they aren't experiencing signal graces, but looking for justifications. If you have a big, life-changing decision then it's only natural to look for any sign that you are making the right choice. I think signal graces manifest themselves as a more internal and almost intangible feeling and not something external. In my experience, a signal grace is more of a sense of peace or confidence that comes when you allow God to help you make the right choice. It is such a subtle feeling that I can't even begin to describe it with my clumsy prose. But that subtlety also highlights the importance of rosary meditation because without that heightened sense of awareness of God's influence in your life, you may not notice it through the "noise" of daily life.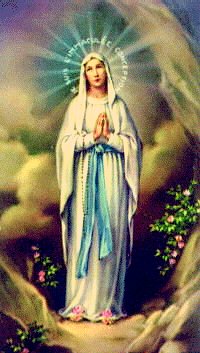 A signal grace isn't something only observed or felt after making a decision. It's not like God is some game show host who tells you whether you've answered the question correctly. A signal grace also guides you when you are making important decisions. When you consider taking an easy way out of a difficult situation by doing something not in accordance with God's Will, signal graces gently push you back to following God's path. For example, have you ever not felt like attending Mass on Sunday or a holy day of obligation but something pushed you to go anyway? Thank signal graces. Ever thought about committing some sin and then, at the last moment, realized that you better not? Thank signal graces. Have you ever felt tired and didn't want to pray or meditate but something just pushed you that bit to say them anyway? Yep, those are signal graces at work. And the more you pray the rosary the more God can influence you through His signal graces.
The key to recognizing signal graces is perseverance in praying the rosary. Persevere is an interesting choice of words in Mary's promise. It means "to continue in a course of action even in the face of difficulty." Mary's promise implies that praying the rosary won't always be easy or the benefits of it won't be immediate. You have to think of praying the rosary and recognizing signal graces like mastering any skill. It takes time and hard work to really become tuned to the nuances of a craft. Great athletes develop an intuitive sense of the game after years of intense practice and experience. A master artist knows how to take an image in his head and paint it on a canvas but only after many years of studying and practice. A doctor must perform many surgeries under the guidance of mentors to gain the muscle memory needed for delicate operations. Rosary prayer is very similar. At first it's all mechanics with seemingly little benefits. But when you persevere with rosary meditation your heart, mind, and soul become better tuned to the subtle ways God speaks to you.
God is always trying to guide us. But have you taken the steps to hear what He has to say? Boost your spiritual antenna through rosary meditation.
Related articles