A New Way to Love the Rosary
I love finding new ways to embrace the Rosary. I recently came across a podcast series called Daily Rosary Meditations hosted by Dr. Mike Scherschligt. The series is part podcast and part Rosary prayer. Dr. Scherschligt prays the Rosary differently than other Rosary meditations in that he doesn't pray the Mysteries. Instead, he has a topic that he talks a little about between decades. He has covered stories about the power of the Rosary, the Church teachings on drug use, Purgatory, anxiety, and health.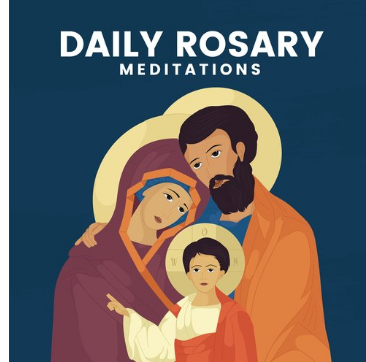 Dr. Scherschligt does what I'm attempting to do with RosaryMeds — tie everything that the Church teaches and current events to the Rosary. There is nothing that happens to us that the Rosary can't either help explain or give us the strength to endure. I've wanted RosaryMeds to be a treasure trove of ideas fueling Rosary prayer. It looks like Daily Rosary Meditations has done the same.
Some Rosary purists will point out that Daily Rosary Meditations is not Rosary prayer because it lacks the actual Rosary Mysteries. But I think it's a BYOM Rosary — Bring Your Own Mysteries. There's nothing preventing someone from listening to Dr. Scherschligt's stories and teachings and recalling the daily Mysteries while praying the Rosary.
Unlocking the Power of the Rosary
The Sept. 25 episode was particularly powerful. Titled "The Sword", Dr. Scherschligt tells stories about many of the miraculous events that have occurred because of the Rosary. Powerful armies and dictators have been brought down and dismantled through people coming together in Rosary prayer. If you're looking for motivation to pray the Rosary, this is a great episode to listen to.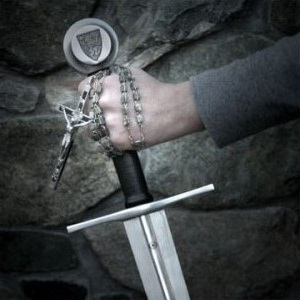 If you have the Amen app from the Augustine Institute installed, then you already have access to Daily Rosary Meditations. You can also listen to it via any podcast app or directly through the website. When I find the time, I will see how I can link to his series from RosaryMeds. It's that good!