Labor Day weekend came and went here in the US. For many, it's an extended weekend full of fun and relaxation. For me, it was also an extra day of family time which was exhausting. Don't get me wrong, I love spending time with my family. But I have a quota of how many times I can tell my boys "no!" and "stop!" and still keep up my cheerful disposition. As any parent knows, it is physically, mentally, and emotionally draining to fight the same battles day after day over eating, sleeping, sharing, and teaching general manners to kids.
No matter how many times I have to say "no" or "stop!" or "wait," I of course will always love my family. Yes, I wish one of my boys would sit at the table for breakfast and eat without me constantly reminding him to take a bite (I also think he would love to actually experience his food warm for a change). I would also love my other son to not cry when my wife has to put him down so I could give her a break now and then. But my love for them overwhelmingly dwarfs the day-to-day challenges they present.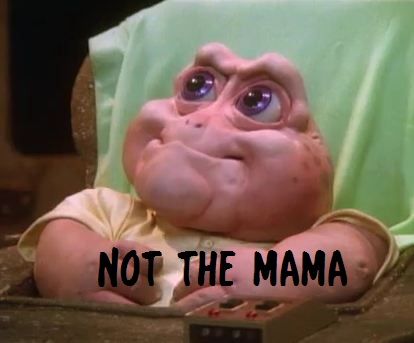 My experience as a husband and father teaches me a lot about God's nature. God must be like a parent who at times is frustrated with our lack of cooperation.  He is constantly repeating himself in trying to raise us well.  He teaches the same lessons of love and compassion through Scripture, Mary, the saints, the Holy Spirit, and the Church.  But because of our human nature, we often just don't get it and repeatedly commit the same sins.  Spiritually, many of us our like toddlers who just don't see the big picture as God sees it.  But God is the always patient father who understands that our hearts and minds aren't mature enough to fully grasp the goodness he has prepared for us.  But he always waits, calmly repeats himself, and gives us many chances to "get it."
I often tell my older son not to play too rough with his younger brother, not because I want to kill his fun, but because I know that my older son doesn't yet have the maturity to understand that he can hurt his brother.  Likewise, God tries to set some ground rules through his Church by identifying what is sinful and evil and what is good.  He doesn't do this to prevent us from having any fun, but instead he knows what will bring true happiness and what will bring ultimate despair.  Like a toddler, without developing our spiritual maturity, we often cannot understand why God does what he does and become frustrated with him.  But it is through regular prayer that we develop that level of understanding and faith.  We may not understand God's reasons for his laws, but we take it on faith that following them will bring about the greatest good.
The Rosary Connection
Speaking of faith, let's turn to the Fifth Luminous Mystery — The Institution of the Eucharist.  I think one of the greatest acts of faith Catholics show is accepting that Jesus is present in the Eucharist.  I think this is pretty hard to swallow at times.  After all, the Eucharist looks and tastes like bread and wine.  You wouldn't be able to identify a consecrated host from a non consecrated host in a blind taste test.  But the Eucharist is the cornerstone of the Catholic faith.  Hence faith, the unquestioning belief in truth, needs to be a fundamental part of our spirituality.  We must accept that God's laws cannot be fully quantized and explained; that there will always be aspects of his nature that our beyond our understanding.  We also must take it on faith that the Church's rules and teachings will lead us to everlasting joy.
The other part of faith is humility.  I don't think you can have true faith without also showing humbleness.  Because you must humble yourself to accept that there are truths beyond your understanding.  We pray the Fifth Luminous Mystery for those who do not show humility and hence cannot fully form their faith.  We also pray for those times when we have shown pride and not humility and closed ourselves off from receiving God's grace.  But remember, even when we are stubborn, prideful, and close ourselves off to God, he will be the always patient parent waiting for us and sending small hints to help us come around.
Related articles