I came across an article about how to best prepare to receive the Eucharist at Mass.  I thought it was timely since the pope's June intention revolves around the idea of fostering respect.  I mentioned in my last post how we not only have to respect each other but we also have to respect Jesus Christ.  And there is no better way to respect Jesus than receiving Him in the Eucharist in the fullest and most reverent manner possible.
The Catholic Exchange article breaks down Eucharistic preparation into ten items.  Please read the article for a full explanation.  For the TL;DR crowd, they are:
Practice your faith
Appreciate the gift of the Eucharist
Confess your sins
Do not arrive late to Mass
Show reverence
Have intentions
Participate in the Mass
Keep a Marian heart
Show thanks
Be a Eucharistic apostle
I liked how the CE article made comparisons to the Mass and Eucharist to attending a party or some other social event.  Typically, we try not to be late, we thank our hosts, we dress appropriately, and we respect the venue.  And yet, many times we don't extend that same level of courtesy when it comes to receiving Christ in the Eucharist.  We sometimes come to Mass late, zone out during the readings and prayers, stand in line at Communion thinking about other things, and receive the Eucharist almost mechanically.
Being respectful isn't easy.  If it were, we would be respectful more often.  Respect takes work often at the cost of personal convenience.  It's hard to focus on prayers during Mass, to set aside time on a weekend to receive the Sacrament of Reconciliation, to continue praying as you walk up the aisle for Communion, and to pray in thanksgiving when you come back to your seat.  But if we truly understood that there is literally nothing on Earth more valuable than the Eucharist, we would be horrified to even consider receiving Jesus without making our best effort to prepare ourselves.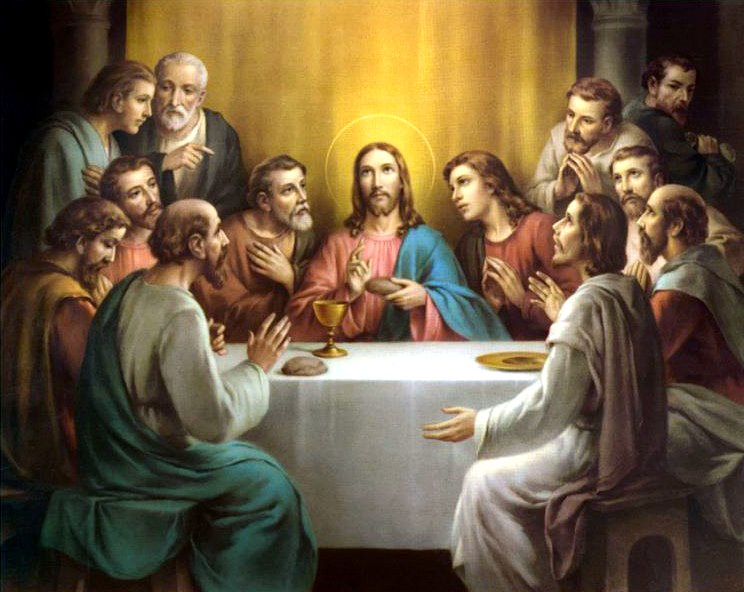 Here's my item #11 to add to the list of Eucharistic preparation.  Pray the Rosary regularly.  Ask Mary to help increase your faith and understanding of the great gift Her Son offers us.  Ask Her how you can most worthily accept Jesus during Communion.  Showing faith in the power of the Rosary prepares us for the faith we need to fully accept Jesus in the Eucharist.